Over the past few years, officials from the each state of the region have repeatedly mentioned the staged implementation of the distance education. The coronavirus emergency provided an opportunity to discover which country was the most prepared, or, to be precise, unprepared.
---
Follow us on LinkedIn
---
Kyrgyzstan: Stiff Education
Bishkek resident Nurgul Kuralbekova has two children: in second and fourth grade. On March 16, they were put under quarantine, like all other students. Since then, no one from the educational institution has contacted them. Considering that the spring break should have started only on March 20, children missed a whole week of studies.
"Before each school break, kids were given homework so that they would repeat the educational content during the holidays. They were not this time. Parents' chat group has been silent for almost a week now. Teachers admit that they do not know how to give assignments to students: they have not been instructed. I think this is due to the unexpected decision to put children under quarantine, no one expected it," Kuralbekova said.
Now, all schools are in quarantine until April 8 and, possibly, this will continue even longer. At the same time, the Deputy Minister of Education and Science Nurlan Omurov stated at a briefing that the summer holidays will not be rescheduled. The Ministry intends to complete the educational period remotely.
Since March 19, Bilim Ilim TV channel began broadcasting video lessons for schoolchildren. Video lessons will also be available on Youtube and on a specially created website. According to the statement of the Ministry of Education of Kyrgyzstan, teachers from Bishkek and Osh are now selected for filming video lessons.
Student feedback and homework check will take place online. The Ministry assures that a Digital Education portal for 1-11 grades will be launched on their website soon. Educational materials for knowledge consolidation and special tests will be published there.
"Online lessons will be dedicated to the subjects that students missed during the third quarter. After quarantine, these lessons will be repeated in schools," says Ainura Kuseinova, leading specialist of the pre-school, school and out-of-school education of the Ministry of Education of Kyrgyzstan.
It is likely that students will also pass the final exams online. However, school teachers are not as optimistic as officials. There are problems with both Internet access and gadgets. Teachers note that only 30-40% of students are able to join lessons.
Many families have, at best, one computer and several school-aged children. No one knows what to do in this situation.
The teachers' digital literacy also raises questions. Officials expect teachers to easily master modern technology, but in fact, some teachers have difficulties even using an email. The issue of additional payments to the teachers for the increased workload is also still not resolved.
The situation of the university students is slightly better. It is not the first time for students and professors to use the distance learning method, says Aigul Omurkanova, associate professor at the journalism faculty of the Kyrgyz-Russian Slavic University. According to her, there are quite a few online platforms that allow organizing distance learning process. After the epidemiological situation in the country improves, students will be able to repeat the covered material together with the professors.
"Definitely, online learning is not a substitute for the personal interaction with students. However, at this stage, teachers are trying to solve each issue individually by their experience and competence, so as not to lose connection with their students. We have Educational and Methodological Board at every faculty that provides recommendations in this situation. The access to electronic textbooks is provided by the faculty, it is necessary to just visit the website," says Omurkanova.
According to her, many leading universities have consolidated and made their courses and textbooks available online. However, the Internet access and gadgets availability remain students' main problem. Not everyone can afford it.
For Kyrgyzstan, the current situation is the first major experience of shifting to online education. Earlier, there were attempts to introduce such educational method in the country, but they failed. Only some non-state universities partially practiced distance learning.
There is hope that the forced quarantine will foster the development of this sphere, however, career education expert Ainura Cholponkulova believes that this applies more to private education. This sector is more flexible and customer-oriented, while the state education is more stiff.
"Public schools must be motivated to develop the online learning process, but there is no motivation. At the same time there are few lonely activists among the schools' management. They, of course, will introduce such training, but there are very few of them. In general, it is unlikely that the state educational institutions will succeed in introducing distance learning soon," notes Cholponkulova.
According to her, development of online education requires tremendous efforts and costs. Its implementation also requires time and extensive methodological work.
Kazakhstan: Tendency Towards Progress
In Kazakhstan, the situation is similar: since March 16, all educational institutions in the country are closed due to the coronavirus spread. Universities and colleges had to adapt to the online learning quickly. The secondary education turned out to be in the best position: schoolchildren are on spring break until April 6. This year they were sent to a break a week earlier.
"Previously, we were never been sent to a vacation early in our school. I have mixed feeling: we are glad that we had vacation earlier, and are upset, because we cannot go anywhere. However, we play football with my friend outside and try to wear masks. But it is very difficult to play in the mask, so we take it off and put it in the pocket. The important thing is that parents do not see it," says Alibek Meken, ninth grade student.
Students' parents understand the necessity of the quarantine in the current situation, but they are skeptical about distance learning.
"Normally, I would refuse distance learning, since the home environment is not helping to motivate the child for the learning. It leads to the incomplete understanding of the educational content. I have three school-aged children in a two-room apartment: the children disturb each other. I have no idea how they will study. I have to control them. Can I handle it?" worries Evgenia Tyshenko.
School teachers, unlike students, are not on vacation. Now teachers are preparing for the shift to a distance learning method. During the fourth quarter, they will be teaching online.
The Ministry of Education and Science of Kazakhstan is now developing a mechanisms for such education. Work on the necessary content for the information system, teachers training and services and technologies testing are ongoing. Organizational work should be completed by April 5.
Asyl Abylgazina, class teacher at one of the schools in Nur-Sultan, is currently conducting a survey among her students via WhatsApp to know who can participate in distance learning. According to her, almost everyone has smartphones, laptops, personal computers and Internet access.
"At the same time, we also are trained. We register students on the Bilimland platform. Lessons will be held through the conference platforms also. Now we are conducting trial lessons, preparing as much as possible for the upcoming academic quarter. It is important for us that every student can gain the knowledge," says Abylgazina.
However, not all students will be able to participate in distance education process. Many large and low-income families are not able to provide all children with gadgets and devices, and there are problems with Internet access in the remote regions.
Therefore, the video lessons will be broadcast on TV channels of the country along with online training. Arman Seitmamyt, the director of the national TV channel "El Arna", announced this on his Facebook page.
"We plan to organize TV lessons for children. Lessons will begin on April 6 and will continue until the end of the school year. From 9 AM to 3 PM, from Monday through Friday. We will start with the elementary lessons in the morning and move to higher grades further during the day," Seitmamyt wrote.
"Students and Teachers Inequality"
In universities, the situation is better: they practiced distance learning before. According to Dauren Altayev, the vice-rector on academic affairs of the Zhetysu State University named after I.Zhansugurov, the educational institution developed the online platform "Smart Zhetysu" and trained teachers even before quarantine.
"Now, 3507 students are enrolled in distance training. The rest are either on graduating courses, on practice or preparing theses. For those who live in remote areas, where the Internet connection is weak or those financially vulnerable, an email training system works. Tasks are sent to their email and the students can reply as soon as they have an opportunity," Altayev says.
However, not everyone is satisfied with the new training format. Third-year student Madina Alibekova says that teachers provided more knowledge offline. In addition, there was always access to the library or assistance of senior students. She notes that students are marked absent if they did not have the opportunities to be online.
"Many students do not have the opportunity to visit the university's website because they do not have a computer. It also happens that there are several students in a family who have courses at the same time, but only one computer," says Alibekova.
According to her, discipline weakens. The home environment does not motivate for learning, and household chores take a lot of time.
"Distance education means for me the student and teacher inequality, the undeveloped work of universities and the irresponsibility of both students and teachers. Perhaps, controlling the work even during an online lesson will solve the problem, but not completely. In this case, we need either a new teaching method, or a radical change in the methods of distance education," the student believes.
Not everything works well in technical and vocational secondary education. A number of colleges already had experience working with online systems, and some of them connected the new systems for the first time.
Many college students admit that the quality of education has deteriorated after switching to distance learning method.
"We are receiving a lot of assignments. Due to the fact that all students use the Platonus application now, it freezes. We simply cannot log in. It is very uncomfortable. Therefore, we spend a lot of time on studying," says Amina Rustemova, student at one of the colleges.
But the main problem, according to her, is that no one really explains anything. Previously they were receiving complete information in the classrooms.
After conducting trial lessons, the Ministry of Education of Kazakhstan concluded that "online streaming connection is actually impossible across the country".
"Many parents could not connect, the connection was lost. We conclude that the Internet in our country is not really adapted for 2.5 million children to go live and study online," said the Minister of Education Askhat Aymagambetov on April 3 (quote: azattyq.org).
According to him, the lessons will be taught remotely, but messengers and platforms "Kundelik", "Bilimland" and "Daryn online" will be used for training. They worked in the country before quarantine and functioned as digital study journals. They will allow teachers to assign homework online, and parents will be able to monitor children's performance.
Coronavirus's Impact on Education in Uzbekistan
In order to avoid COVID-19 spread, all educational institutions, schools and childcare centers of Uzbekistan were closed for quarantine since March 16.
In order to compensate for the lack of studies during quarantine in the republic, three TV channels will allocate airtime for video lessons for children and master classes from leading methodologists for their parents, said Agrippina Shin, Minister of Preschool Education of Uzbekistan.
Schoolchildren were released for a two-week spring break from March 16 to April 1, and teachers were granted paid leaves. The work that they had to perform during the vacations from March 21 to 28, teachers will do remotely.
Since the announcement of quarantine related to coronavirus spread in Uzbekistan, Internet providers and mobile operators have provided free access to a number of educational resources, such as tube.edu.uz, until May 1.
According to a government decree, Uzbek citizens were promised not to get disconnected from telephone and Internet for non-payment during the quarantine. However, the mobile operators Mobiuz, Ucell and Beeline claimed that the decree does not apply to them.
In the beginning of quarantine, schoolchildren were playing outside excited with the good weather, but now they are staying at homes. In addition, those who do not wear medical face masks, can be fined now. However, according to the students' parents, the execution of this order is not controlled. A sixth-grade student's mother from Tashkent says that her child does not understand half of the homework assignments.
"I have to understand it myself and then explain it to the child. In high school, children are independent and do their homework themselves," says the mother.
Universities of the country have also stopped working. Students were given a program for a month and sent for preliminary two-week isolation, however, currently, there is no exact information on the dates of resuming the studies. Students from the regions left for their places of residence. Missed during quarantine lectures, according to a student from the Uzbekistan State University of World Languages, will be held during summer vacations.
In the branches of foreign universities, courses are being taught online. For example, professors of the Branch of the Moscow State University use ZOOM cloud video conferencing platform for lectures and seminars. In addition to conducting educational courses, student attendance is also monitored.
However, not all the students participating in online learning, believe that this forced measure is better than hastily catching up with the course program or sitting in classrooms on summer days at temperatures above 40 degrees Celsius later.
"I do not like it. It is convenient in many ways, but there is no personal contact. It is bad, for me personally, since there is no feeling of inclusion," says a student of the Branch of the Moscow State University.
A student of the State University of World Languages believes that this is the most efficient solution at the moment.
"I can rate it 8 out of 10, because the Internet connection is weak, and the government (or maybe just our university administration) did not take this into account. Of course, I think it is better to finish everything early, not during the summer," the student noted.
«I do not like it. It is convenient in many ways, but there is no personal contact. It is bad, for me personally, since there is no feeling of inclusion»
Students continue to receive monthly scholarship payments, but now those who received cash will be receiving money to a bank card.
Currently, more than 100 thousand citizens are quarantined (in hospitals and at homes) in Uzbekistan. About 2500 people have already violated quarantine rules and were brought to administrative and criminal liability.
The violators will be brought to administrative and criminal liability. They may be charged a fine of 22 million soms (about $2,300) or imprisoned for up to five years.
No Quarantine in Universities and Schools in Tajikistan
On April 3, Ehson Hushbaht, spokesman for the Ministry of Education and Science of Tajikistan, told CABAR.asia that educational process in the country's educational institutions continues as usual.
"If the republican headquarters for countering the spread of coronavirus infection and the government consider it necessary to introduce quarantine, then we will adopt these measures. There is no quarantine now," said Hushbaht.
According to Farzona Khidirova, a fourth-year student at the Branch of the Moscow State University in Dushanbe, the lectures at the university have not been canceled, and are held as usual. However, cleaning workers occasionally disinfect the classrooms.
"I am young and not at the risk group; I have no health problems. However, I am worried for my loved ones, since I can become a virus carrier," said the student.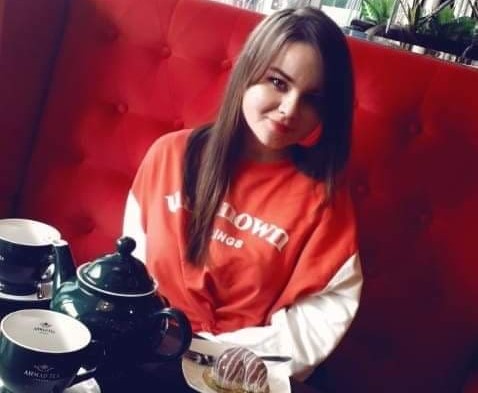 Khidirova does not consider the quarantine necessary until there is official announcement of coronavirus infection cases.
"This will deteriorate the economic situation of the country as a whole, many people will be left without any means of subsistence. We should stay positive and practice proper hygiene, wear masks, use antiseptics and visit different public events less," says Khidirova.
A Dushanbe residents told us that she did not send children to a private school after the spring break.
"Coronavirus has spread all over the world. Even if it is not registered in Tajikistan, this does not mean that we can be careless," says Dildora.
According to her, the private school administration supported the preventive measures taken by the parents.
"We were told that if we were afraid, we could not send children to school. We can do the homework online," she added.
Dildora's relatives have 18 schoolkids. All her brothers and sisters decided to keep children out of school.
"No one has the right to expel kids from school because of 5-6 skipped days. We will wait until April 10, and if the situation clarifies, then they will resume their studies. If not, they will not go to school. In general, quarantine introduction would be a useful measure," said Dushanbe resident.
With the contribution from CABAR.asia journalists in Dushanbe and Tashkent
---
This article was prepared as part of the Giving Voice, Driving Change – from the Borderland to the Steppes Project.