Over a dozen of independent civil society and human rights organisations in Kazakhstan issued a statement on being under pressure from the authorities. International organisations are concerned about the fact that it happens before the upcoming parliamentary election to be held on January 10, 2021.
---
Follow us on LinkedIn
---
In late November 2020, a range of human rights and independent organisations across Kazakhstan received notices of alleged violations made by them in tax reports concerning the times of notice on receiving funds from foreign sources and their spending.
The applicable Code of administrative offences of Kazakhstan provides for strict administrative penalties for any discrepancies in tax reports. If unreliable information is found, a non-commercial organisation must pay over 500,000 tenge (1.19 thousand dollars) and its activities will be suspended for up to 3 months (article 460-1, Code of administrative offences of Kazakhstan).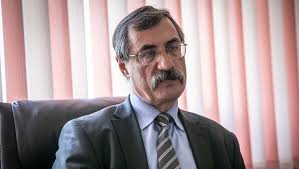 "We received the first notices from the tax office on Thursday, November 26. As our organisation works online, they called in our accountant in the evening. All organisations are charged with various articles, or various parts of one article. The article they tried to bring us to administrative responsibility could threaten us with 200 minimum calculation indices (MRP) (555.6 thousand tenge or 1.32 thousand dollars) and suspension of our activity for up to 3 monts," Yevgeny Zhovtis, director of the Kazakhstan Bureau for Human Rights and Rule of Law, said.
Theoretically, tax authorities can find faults with every undesirable organisation, Adil Dzhalilov, director of the international journalism centre, told CABAR.asia. The International Journalism Centre started receiving notices from the tax office for 2018-2020 on Monday, November 30.
"We are very scrupulous about our duties as tax payers and citizens, including tax reports. They failed to give notice of completing the forms in a different way. The penalty we faced was huge, over 5 million tenge (11.85 thousand dollars). In fact, we don't have this amount. The situation is absurd because if we hadn't reported at all, we would have been just warned and the penalty would be smaller," Dzhalilov said.
Multimillion penalties are imposed on Erkindik Kanaty Public Foundation, which has been training independent election observers this year.
"It's not about our failure to pay taxes, or other discrepancies. We always submit our reports on time. It's about three additional forms that we sent as notices. Now the penalty they charge, 400 MRP = 1 million 200 thousand tenge (2.85 thousand dollars), is for three reports and the suspension of our activity," executive director of the foundation Yelena Shvetsova said.
This is not the first time when Kazakhstan uses such methods of pressure. On January 27, 2017, the representatives of the civil society at the briefing in Nur-Sultan said that the state started using new types of pressure against human rights activists, including the most widely used tools of financial or property influence.
According to Yevgeny Zhovtis, targeted or selective measures against human rights organisations are a common phenomenon in Kazakhstan.
"It was a prepared and planned action, but it was not designed by the revenue authorities as they feel such forms as a burden. Only those people who are involved in political issues are concerned with such actions. They want to know if foreign sources are used for the organisation of orange revolutions, support of protest movement, etc. It's obvious they are frightened with Belarus, Kyrgyz events," the human rights activist said.
A dangerous precedent
In 2019, 21,748 non-commercial organisations submitted corporate income tax reports and their reported total income was 516.6 billion tenge (12.25 billion dollars). It was reported during the 9th Civil Forum by deputy chair of the public revenue committee of the finance ministry of Kazakhstan, Kairat Dzhumagulov. He emphasised at the forum that the state support in a form of tax exemptions implies openness and transparency of activities of non-commercial organisations.
"The applicable article 29 of the Tax Code binds them to give notice to public revenue authorities of receipt, spending of money and (or) other property received from foreign states, international and foreign organisations, foreigners, when the activities of a beneficiary of money and property is to provide legal assistance, study and hold public opinion polls, sociological surveys, etc.," Dzhumagulov said.
The state secretary of Kazakhstan, Krymbek Kusherbayev, declared the support of the civil society at the same forum.
"We will be encouraging the citizens of Kazakhstan in every possible way to unite in associations freely, and view this constitutional right as the fundamental right. It is an essential condition of political modernisation and ongoing social progress of Kazakhstan. Therefore, we are amending our laws today, preparing new draft laws intended to promote the activity of community councils, civic watch, volunteers," he said.
The representatives of human rights organisations do not feel the state support.
On November 20, 2020, independent civil society organisations and human rights defenders made a general statement, where they said that the amendments to the Kazakh tax and administrative laws of 2016-2017 on additional reports to be filed by non-commercial organisations on receipt and spending of funds from foreign sources, as well as on administrative liability for such violations became a tool of pressure.
They noted that the rules of submission contain the terms and provisions that do not allow taxpayers to make sure they have completed all forms properly. On the other hand, tax agencies are free to choose how to interpret the statutory provisions.
"The 'attacked' organisations have no claims regarding payment of taxes and other mandatory fees to the budget. They are bona fide taxpayers who have transferred huge amounts to the budget. It means that the purpose behind the 'attack' was a political one, to make these organisations 'struggle' against unfounded claims, litigate, or, at worst, paralyse their operations for some time," the statement read.
Yevgeny Zhovtis said that similar events happened back in 2005 after the 'orange' revolutions. According to him, back then tax checks and warnings became tools to threaten NGOs.
"I have a feeling that the organisations that promote critical thinking and democratic values are the targets of attacks, according to the list of organisations. This may be a preventive measure in view of Belarus and Kyrgyzstan events now," Adil Dzhalilov said.
"This is a dangerous precedent as we have not made any serious mistakes in tax reports. It turns out that they can come to any undesired organisation and impose a penalty, or even close it. We cannot afford to pay this penalty," Yelena Shevtsova said.
On the threshold of election
International organisations were concerned about this situation. They call on the authorities of Kazakhstan to renounce their unfounded claims against independent civil society organisations and implement international obligations in the field of human rights.
Amnesty International reported that charges of tax law violations looked like an unfounded intrusion on the operations of human rights groups.
"This persecution is nothing else but a cynical attempt to silence independent and critical voices when they matter the most," said Marie Struthers, director of the Amnesty's Eastern Europe and Central Asia regional office.
"These tax violation accusations have the smell of undue interference in the legitimate activities of human rights groups. The Kazakh government should end this harassment and let human rights groups get back to their important work," said Hugh Williamson, Europe and Central Asia director at Human Rights Watch.
"It is of particular concern that the increased targeting coincides with the upcoming parliamentary election in January 2021. The targeting of human rights defenders will have a chilling effect on civil society, obstructing the important role of independent watchdogs in ensuring respect for human rights in the context of the elections, independent monitoring during the election campaign and election day," said Andrew Anderson, Executive Director at Front Line Defenders.
Besides, on December 4, 2020, the Central Election Commission of Kazakhstan introduced restrictions to election observers. In particular, independent organisations have to submit a package of documents to observe the election, and this should be "in compliance with their charter purpose." Moreover, CEC prohibited live broadcasting from polling stations and taking videos and photos at undesignated places.
Main photo: sputnik.kg
---
This article was prepared as part of the Giving Voice, Driving Change – from the Borderland to the Steppes Project.