IWPR Tajikistan together with representatives of the Committee on Women and Family Affairs under the Government of the Republic of Tajikistan met with activists of the Vanj district of GBAO.
At the meeting on October 2, the reasons of religious intolerance level growth and the youth's affiliation to various terrorist and extremist groups were discussed.
Experts from IWPR side spoke with activists about tolerance and the necessity to educate young people in a spirit of tolerant attitudes.
Activists discussed measures for radicalism prevention. Photo: CABAR.asia
The dialogue meeting participants discussed the problems that, according to them, could prompt young people to join various extremist and terrorist groups.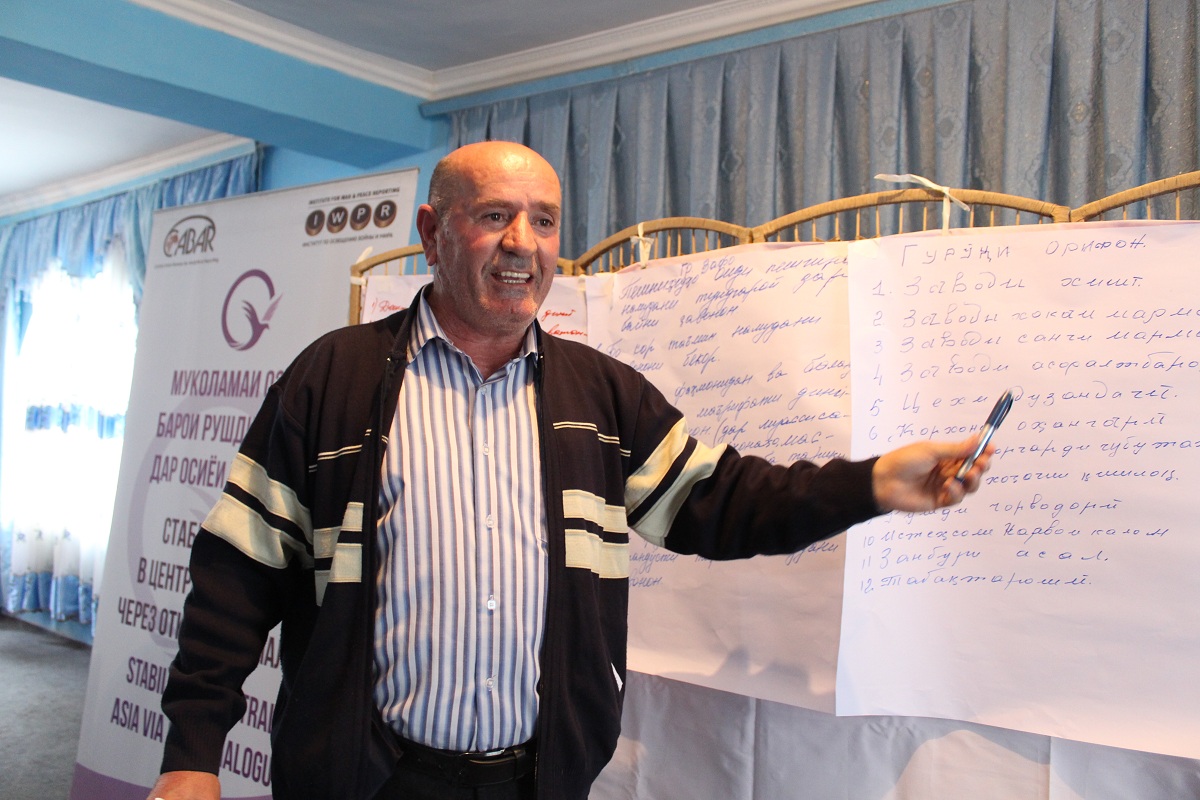 Lack of jobs, low education level, lack of language courses or interest groups for children's education, lack of religious education are the problems that have to be solved to improve the people's lives.
Activists of the Vanj district divided into groups and developed plans of counter-actions and measures that could enhance the prevention of the radicalism level growth among young people. The main problem in the Vanj district is the lack or absence of jobs. Activists of the district concluded that it was possible to create many jobs using local resources.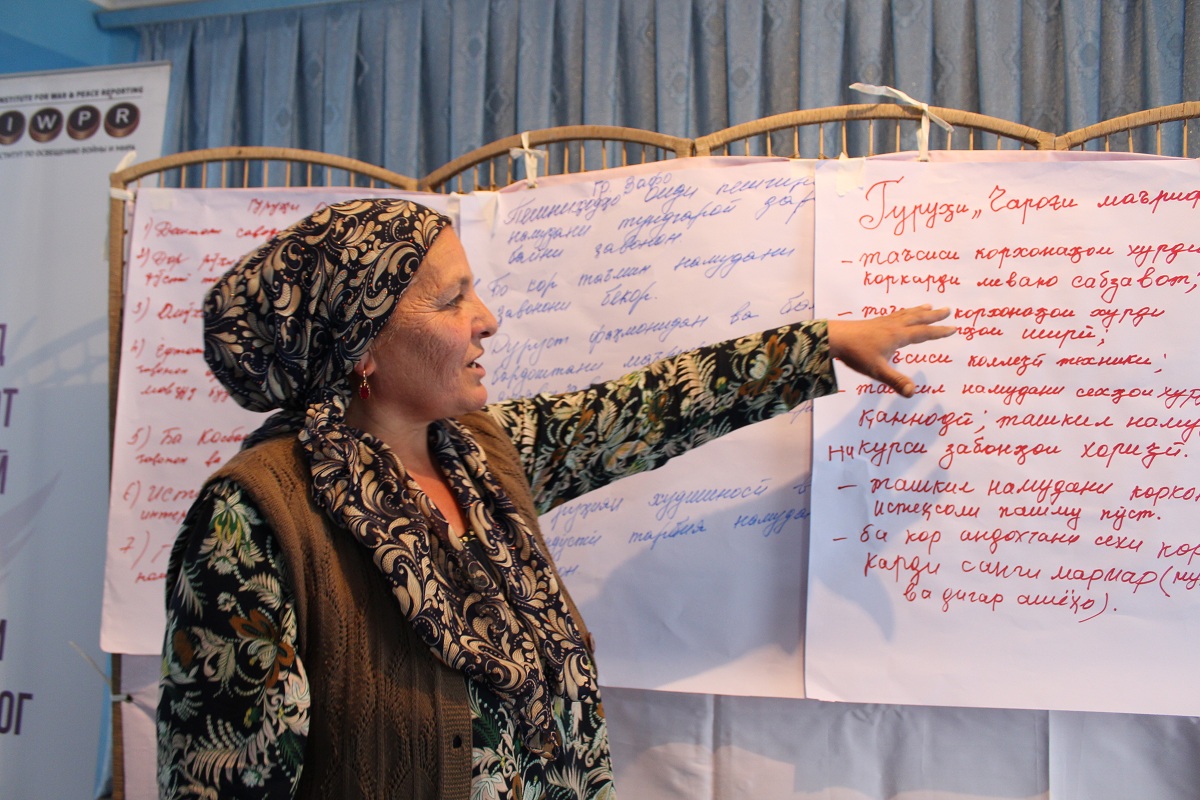 For example, a marble sand factory, a brick factory, an asphalt plant, a woodworking workshop, a leather and fur workshop, a canning factory and a workshop for processing and exporting fruit.
During the recommendations development, residents themselves were surprised about how many jobs can be created using the local resources.
The dialogue meetings are held by IWPR as part of the Stability in Central Asia via Open Dialog project.