Local authorities try to isolate the villages and plead to abstain from public events. However, the residents' attitude to the emergency varies from fear and panic to complete neglect.
---
Follow us on LinkedIn
---
By CABAR.asia reporters in Kazakhstan, Kyrgyzstan and Tajikistan
Bolshie Dubravy village is located 200 kilometers from Kostanay city in northern Kazakhstan. It is not easy to get here: the roads are covered with snow, since nobody needs to leave the city during the winter (it is still winter here).
The only local bus drives here at six in the morning, but its movement was suspended for quarantine period. The school is closed, only its management works.
The only healthcare facility is working as normal. According to the local paramedic, people seek medical help daily, either to take a blood pressure or for a headache pill prescription.
"It is still calm and quiet here. There is no one under the medical supervision in the village, no one with complaints about the virus. No one is wearing the masks; there is no need for it. It is better to breathe fresh air. But there are those who come and ask for masks, and I provide them," said the paramedic of the healthcare center Gaukhar Abdullina.
The greater part of the village's population is elderly people, but, according to pensioner Galina Pilipenko, this disease will not reach the village.
"We watch the news and worry: how do so many people get sick, where does such disgust come from? I returned my granddaughter from the city, because I am afraid that she would get sick there. What else can we do? Look, we are drinking tea with lemon," said the woman anxiously.
Pensioners did not stock up with food. According to them, everything they need is already in the cellar. However, they are worried about drastic measures taken by the government.
"There was bird and swine flu, but never were we so scared," says in a trembling voice the resident of Bolshie Dubravy village.
Meanwhile, there is not any rush in the rural store. Prices remained the same. According to the seller, only sunflower oil has risen in price.
"There were cases when people came and bought 3 or 4 kilograms, but I was telling them, "Calm down, there is enough for everyone". A couple of days ago I went to the city and was surprised by half empty stores there. There is even no sugar, but we have all the food products," said the store's owner.
In the Zhalgyzagash village, the panic can be noticed. Photo: CABAR.asia
Zhalgyzagash village in the southern Kazakhstan is also empty: there is almost no one outside. The panic can be noticed here. Many stock up with food and stay at homes, someone left to the mountains.
This village with the population of 1.5 thousand people is located in the Eskeldi District of Almaty Region. Altay Zhantasov has been living here since birth. He heard about coronavirus from television, just like many others villagers.
"When emergency was imposed in Kazakhstan, everyone in our village started panic buying food products, mainly flour, oil and cereals. I killed a ram, took a consumer loan and bought food on it. I think this will be enough for two months, maybe three. We do not celebrate weddings and holidays as before in the village, but sometimes go to see each other," says Zhantasov.
His relatives came to him from the cities for the quarantine period to wait out the coronavirus pandemic.
Mayra Sakenova is a seller in the grocery store. She says that food has risen in price by 30% over the past month.
"People started panic buying immediately as they heard about the first infected. We worked 24 hours a day; everyone was panicking. Men bought boxes of vodka, hoping that alcohol would kill the virus. There are almost no alcoholic drinks left in the store. We will not close our store, because it is the only one in the village. Many residents are depressed, old people say goodbye to us every time," says Sakenova.
"There is nothing to do in the village: I help around the house and with the cattle. Young people are not gathering as before, because the cafeteria does not work here. Sure, I would like to go back to the city, because it is very boring here. I hope that the quarantine will not be extended and we will return to the normal life," says Sabyrzhanov.
Kyrgyzstan: Crisis and New Opportunities
The coronavirus pandemic provided new opportunities for the small sewing workshop in the Kara-Bak aiyl okmotu (rural community – Tr.) of the Batken region of Kyrgyzstan. Due to the lack of medical masks in pharmacies, the local authorities proposed them to sew gauze facial masks for the population.
Now, three tailors work in the workshop and produce about 200 masks per day.
"We sew medical gauze masks with eight layers. We sell one piece for 10 soms ($0.12). As soon as the set is ready, the aiyl okmotu takes it from us and distributes them to the population," says Aitolkun Yuldasheva, a tailoress of sewing workshop.
Read also: Kazakhstan: The Reverse Side of Coronavirus
Kara-Bak aiyl okmotu is located 20 kilometers from the district center. It consists of five villages with a population of more than 20 thousand people. Local authorities disinfect mosques and social facilities to prevent the spread of coronavirus infection.
"Also, we carry out the explanatory work among the population to ensure that people refrain from traveling to Batken city. We visited every street and announced it with loudspeakers," says Tazabek Matraimov, deputy head of the Kara-Bak aiyl okmotu.м
The rural market, which usually functioned once a week, is closed now. Food supplies end quickly in stores and shops. One of the stores' owner, Akylbek Dilshatov, have not been purchasing goods after the closure of the road to Osh. The supplies of flour and pastries are delivered from there. According to him, there will be nothing to sell if the road is not opened soon.
"I sell pasta, flour, tea, rice, vegetable oil and other food products. I buy goods in Osh. I went there two weeks ago, now there is not much left. There is no shortage of potatoes, carrots and onions, since they are produced locally. Prices are still the same, but there are rumors of a possible increase," says Dilshatov.
Despite the emergency introduction in Kyrgyzstan, spring farm works continue in the villages. It is the main source of income here.
Explanatory work among the population is also carried out in the Issyk-Kul region in northern Kyrgyzstan. Aiyl okmotu representatives visit people's homes and explain how to protect from coronavirus.
Taalaikul Bakasova lives in the Teploklyuchenka village and works as a collector – she reads the electric meters and distributes receipts for payment. According to her, people fear and panic.
"People are afraid; neighbours do not visit each other. Recently I was distributing the receipts and I noticed that people were scared. There are those who treat me with bread, but others do not even open the door," says Bakasova.
The youth of the village organized a fundraiser to help the poor. They buy groceries and distribute them to those in need. People try not to leave the house; they go outside to the pharmacy and grocery stores only. Local authorities also urge all residents to stay home and not to travel to other villages. Roadblocks are set at the entrances to villages.
However, according to Aalamgul Karybaeva, a resident of the Jenish village of the Jeti-Oguz district, Issyk-Kul region, the villagers perceive the information about coronavirus differently.
"Someone bought food, does not go anywhere and stays at home. Others rely on God: they walk outside without masks and live as usual. I consider it irresponsible. The public events are forbidden, but recently we had 40th day ceremony. Apparently, many people do not understand the seriousness of the situation," says Karybaeva.
Different Situation in Rural Tajikistan
The market in the Yori village of the Panjakent district of the Sughd region in northern Tajikistan works every Friday. However, half of the customers and sellers did not appear here this week. Merchants from neighbouring Uzbekistan (Urgut district and Samarqand), who sold raisins, halva, almonds, peas and various sweets, also did not arrive. Nevertheless, many people in medical masks who refrained from traditional handshakes were in the market.
Rahmon, Bedak village resident, earns money by breeding and selling cows. In CABAR.asia interview, he said that he was worried that coronavirus negatively affected the purchasing power of the villagers. According to Rahmon, prices for some local products, primarily luxury goods, are falling, but prices for imported goods, such as sugar, butter, pasta, and especially flour, are growing.
For example, meat has fallen in price, which is affecting the local producers. In February, Rahmon bought a one-year-old calf for 2.5 thousand somoni (about $250), and handled it for two months.
"Due to prices collapse, I had to sell a calf for 1.8 thousand somoni (about $180). I lost both the money and the feed that I bought for this calf," Rahmon said.
In this and other markets, the price of meat ranges from 45 to 48 somoni (within $4.5), while two weeks ago the price of meat was 55 somoni per kilogram (about $5.5).
"I do not have savings. The road to Russia, where it is possible to become a labour migrant, is blocked due to coronavirus. No one knows when Russia will open its borders. There is nothing to do here. I do not know what will happen to us, the villagers," Rahmon complains.
The labour migration issues cause rural residents' greatest concerns.
Rahmon's son left for Russia last year after graduating from high school and worked in Tyumen.
"The money he sent helped to improve the life of our family. Now, we have lost this income," Rahmon complains.
Ahmad, the owner of a small home gingerbread bakery, also claims that his products are not selling.
"I deliver gingerbread to the nearest stores three times a week. 70% of gingerbread cookies were not bought for the second time already during this week. They were returned to me. Sugar and flour increased in price. The gingerbread production does not bring any profit. I suspended the production," says Ahmad.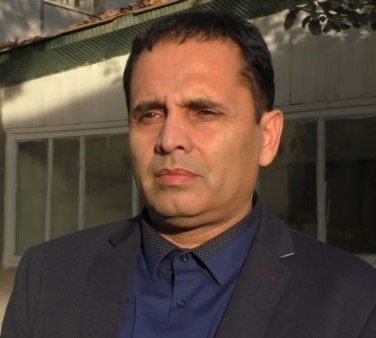 Shamsiddin Jalolov, a researcher at the Institute of Economy and Demography of the Academy of Sciences of Tajikistan, in CABAR.asia interview said that the government should help the people by applying to the global financial institutions if necessary. According to Jalolov, coronavirus interrupted trade relations between countries, which deteriorated the situation in Tajikistan.
"We do not know when the coronavirus will be cured. The state should provide assistance and benefits to people, including the rural residents. Regardless of the fact that coronavirus is not registered in Tajikistan, the government is obliged to provide medical masks, gloves and sanitizers free of charge. Support will also be helpful morally, because people believe that the authorities will not leave them in difficult circumstances," he said.
Support will also be helpful morally, because people believe that the authorities will not leave them in difficult circumstances.
Meanwhile, the situation with coronavirus in rural areas affected banks and microfinance institutions of the country. Shodi Rahimov, employee of Eskhata Bank in Navobod village, said that banks and microfinance organizations are facing the consequences of the coronavirus pandemic.
"The damage is due to both a sharp reduction in migrant remittances and the fact that the population refused loans," Rahimov says.
He specified that rural residents did not take large loans before, but even those small loans that migrants received for buying airline tickets, helped the banks to hold up well.
"Currently, there is no such thing. If the situation does not change, banks and microfinance organizations will not last long. There is a high probability that they will go bankrupt and leave the market," Rahimov says.
Situation in Southern Tajikistan
The residents of Khatlon region in southern Tajikistan are aware of the coronavirus threat, but do not have serious concerns and do not wear medical masks.
Bibinor Shaimova, 55, nurse in Khushachinor village, says that villagers visit the health center every day to find out about the situation with coronavirus in Tajikistan.
"The villagers do not have serious concerns and do not wear medical masks," the nurse says.
Khushachinor village is located in the "20-solagii Istiklol" jamoat of the Qabodiyon district, 180 kilometers south of Dushanbe.
Khushachinor village is located in the "20-solagii Istiklol" jamoat of the Qabodiyon district, 180 kilometers south of Dushanbe.
"Reports about the borders closure, which led to price increase in the markets, have greatly affected people's lives. The situation has stabilized now, people are regularly updated with the news," says Shaimova.
According to Shaimova, she is more worried about her son, who is studying in Russia, not becoming infected with the coronavirus.
Muslima Guraeva, a schoolteacher in Khushachinor village, also says that people are now concerned more about other problems, because they believe that there is no coronavirus in Tajikistan.
"No one is wearing medical masks in the institutions of the district and no one is buying them now. Even a disinfection of the buildings has not been carried out. Everyone is busy with studying," said Guraeva.
Kholmurod Oymatov, chief physician of the Qabodiyon district's central hospital, told CABAR.asia that a working group among local residents was created, which explains to citizens methods of infection prevention. Residents are advised not to go outside, to use medical masks and often wash their hands with soap.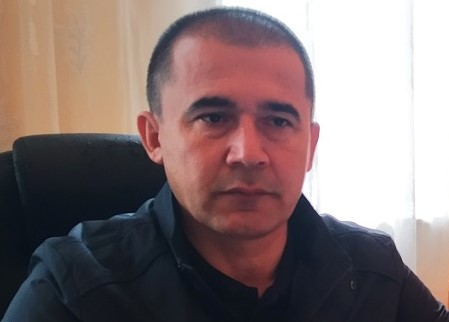 Oymatov noted that the areas bordering Uzbekistan: Shaartuz, Qabodiyon and Nosiri Khusrav districts are controlled.
According to him, Tajik citizens who arrived from Kazakhstan, Uzbekistan and Russia are quarantined. Currently, about 30 people are quarantined in the district's hospitals.
"Luckily, they do not have any symptoms of infection, and only preventive measures from infectious diseases are taken," the chief physician of the central hospital Kholmurod Oymatov added.
Doctors and medical staff recommend following good hygiene practices to protect from coronavirus infection. However, residents of the southern regions of Tajikistan, who are not worried about this situation, continue to shake hands and do not wear medical masks.