Human rights defenders urge the authorities to take decisive vigorous measures to eradicate this cruel and inhumane practice in prisons and other closed institutions.
---
Follow us on LinkedIn
---
In November 2019, the UN Committee against Torture reviewed another report submitted by Uzbekistan on the implementation of the UN Convention against Torture and Other Cruel, Inhuman or Degrading Treatment or Punishment, to which it was a signatory and was obliged to implement. The last report was significant because it covered the first two years when the president of Uzbekistan Shavkat Mirziyoyev was in power and who promised positive reforms and changes to the people, including in human rights protection.
The speakers acting on behalf of government agencies told about the improvements in human rights situation in the country related to the reform in law enforcement bodies and measures taken to eradicate cruel treatment. However, according to some human rights defenders, Uzbekistan still practises torture, slave labour in prisons, and restricted access of inmates to medical care.
Violations of human rights have always been a sensitive topic in Uzbekistan. International human rights organisations have repeatedly accused the regime of the first president Islam Karimov of cruel treatment of suspects and inmates, of grievous and refined torture methods used to extract confessions. Exemplary reports submitted once in four years by the country to the UN were the opposite of the reality.
In its comment to the previous report of Uzbekistan for 2000 to 2014 Human Rights Watch (HRW) noted that political prisoners in Uzbekistan suffered "unspeakable abuses, including torture and deplorable incarceration conditions." According to HRW's estimates, the authorities of Uzbekistan detained about 12 thousand political prisoners.
9 seconds to take a shower
One of them was journalist Mukhammad Bekzhanov, who was released in 2017 under amnesty after 18 years of imprisonment. He is the brother of the leader of opposition in Uzbekistan, Mukhammad Salikh, and worked with the opposition newspaper 'Erk'. Bekzhanov fled to Ukraine from Uzbekistan, but in 1999, following a series of explosions in Tashkent, when oppositionists were blamed, was abducted by Uzbekistan special services and returned to his homeland. According to Bekzhanov, right after the detention, he was brought to the basement of the ministry of interior affairs and after a small talk he was beaten.
"I felt a humming knock on my head and everything started to shake and I felt my blood was dripping down my face to the floor. I was tortured so severely I could hardly remember the names of my daughters. […] We were humiliated even when we took a shower. They allowed only 9 seconds for one inmate to take a shower for every cell with up to 16 inmates," the opposition journalist said.
After the release, Bekzhanov wrote a book "On the other side of fear", where he described in detail what happened to him in Uzbek prisons for 18 years.
The change of power in Uzbekistan gave hope for some changes. The public and international organisations expected big reforms and significant changes in countering torture and observation of human rights from the new leader of the state, Shavkat Mirziyoyev. Therefore, the report of Uzbekistan, although submitted one year later (the fifth periodic report should have been submitted to the UN in 2017 – Editor's note), was long awaited in Geneva.
The multipage report for 2014-2017 submitted by speakers read that Uzbekistan began to take strategic measures to ensure the principle of legality and protection of all categories of human rights and liberties. In particular, the changes have already taken place in legislation, judicial reform, as well as updated mechanisms of monitoring of human rights observation and protection.
For example, the reform in the judicial and legal sphere led to the reduction in the number of inmates after the step-by-step amnesty. According to the report, in 2017 15.5 thousand citizens of Uzbekistan were released, including adolescents, women and the old people. Also, 36 political prisoners were released from prisons: human rights activists, religious figures, journalists and representatives of Uzbek intelligentsia, who suffered for the freedom of expression.
This decision was welcomed by Human Rights Watch (HRW). However, it wondered and criticised the government of Uzbekistan, which found all statements made by political prisoners about torture and illegal detention in prisons for decades unjustified.
Also the government did not allow the political prisoners open their NGO on rehabilitation of political prisoners for unknown reasons. In this regard, the Committee recommended Uzbekistan to take rehabilitation measures towards political prisoners and make sure they get monetary compensation.
During the presentation of their report, Uzbek delegates also reported another significant measure – the liquidation of infamous Zhaslyk prison. HRW took this initiative positively and emphasised that this prison should be completely eliminated rather than reorganised into a pre-trial detention facility. The human rights organisation recommended holding independent audit of all reports of torture in this facility, to pay compensation to the injured and to make the archive of the prison available to the public.
An Uzbek human rights defender, Nadezhda Atayeva, who is the president of the France-based Human Rights in Central Asia Association, thinks these changes are merely a cover-up of a range of unsolved and disguised issues. According to her, the changes do happen, but there are no facts proving the systemic liberal modernisation of Uzbekistan.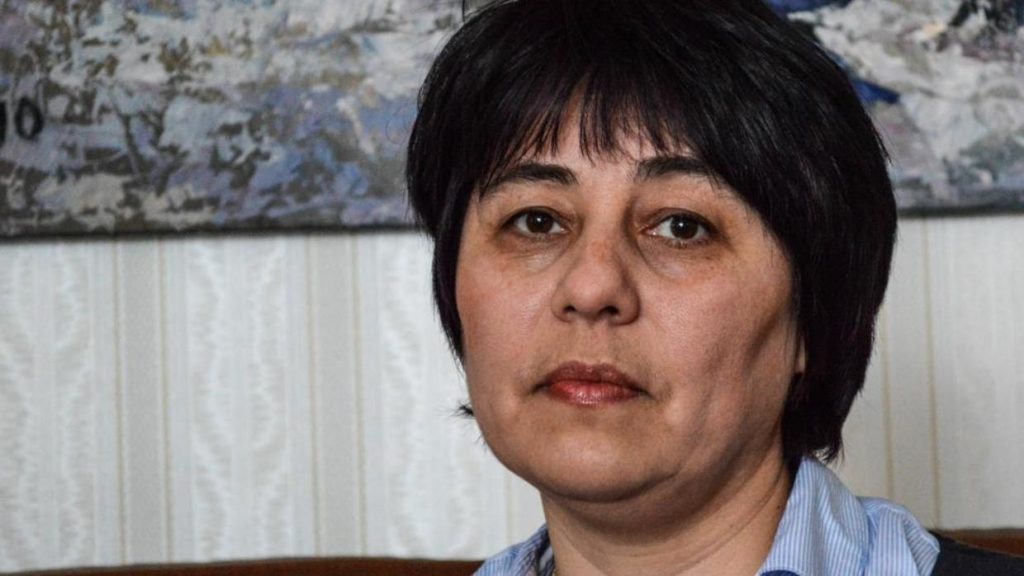 The release of political prisoners, elimination of prisons are undoubtedly an important and necessary measure taken by the authorities of Uzbekistan on their way to justice and observation and protection of human rights. However, according to human rights defenders, these measures are mainly meat to improve the image of the authorities in the international field.
"Therefore, we should bear in mind that the release of prisoners is not a personal initiative of the new president, but the implementation of the resolution of the European Parliament of 2014 that recommended to release the citizens of Uzbekistan who were deemed political prisoners by the international community," Atayeva said.
According to the analysis, the republic continued to implement the provisions of the UN Convention against Torture and Other Cruel, Inhuman or Degrading Treatment and Punishment in the new legislation. New provisions increased criminal penalty for torture to law enforcement officers – now they will be imprisoned for 3 to 5 years, or 7 to 10 years in case of serious bodily assault.
Moreover, the convicts' rights are now even more protected. Now, if police officers threaten the convict, the convict may ask for personal security and also report their illegal actions to an ombudsman or to a hotline of the General Prosecutor's Office. Also, the president in his decree prohibited to use information that was obtained by torture and ill-treatment.
Shavkat Mirziyoyev confirmed these changes were serious. Speaking in December 2017 at the meeting dedicated to the Constitution Day, he emphasised that Uzbekistan wouldn't apply torture, mental and physical abuse to the detainees and prisoners. Later on, in his message to the Oliy Mazhlis (lower chamber of parliament), the head of state said that an officer who committed such a crime or a person who fulfilled such an "order" would be held liable.
However, human rights activists keep receiving messages of torture in closed institutions of the country.
"The conditions of detention of prisoners in Uzbekistan are still very difficult and cannot be monitored by independent experts, which leads to serious violations of the rights of prisoners. I received another complaint about beatings and difficult labour conditions from prisoners just a month before my speech at the UN Committee against Torture," human rights activist Nadezhda Atayeva said.
According to her, ten inmates of the punishment cell of prison No. 5 (former 64/47) in Kyzyl Tepa, Navoi region, were beaten with a baton and then sent to the isolation ward by the head of prison, V.Rustamov, for their request to give them new gloves and footwear to unload hot bricks from burning furnaces. Later on, five of them went on hunger strike in protest and provoked new beatings. One of the prisoners attempted to hang himself because of abuses, but failed.
"The inmates living in such inhuman conditions often try to commit suicides. Many cases show that the inmates of prison No. 5 could not stand abuses, bullying, slave labour, long-term tiredness, torture, threats, severe diseases, and committed suicides. There were also cases when the inmates in deep despair threw themselves into a burning furnace and burned to death during the working day," she said sadly.
By results of the fifth report on human rights situation in Uzbekistan, Human Rights Watch (HRW) also made the same conclusions and stated that torture in Uzbekistan remained a common practice.
"The reforms held by President Shavkat Mirziyoyev are important, but the findings of the UN experts show that the fundamental principles of the tyranny of the authoritarian system still exist," HRW emphasised.
Human Rights Watch has been documenting the use of torture in detention facilities and prisons of Uzbekistan for many years, including after Shavkat Mirziyoyev came to power. Thus, it has documented such practices as beatings with rubber truncheons or plastic bottles filled with water, electric shock, hanging by wrists and ankles, rapes and sexual humiliation, asphyxiation with plastic bags and gas masks, threats of physical harm to relatives, deprivation of food or water.
"They know in Uzbekistan that torture is absolutely prohibited by international norms of human rights. The government needs to take care of this issue to stop this severe practice once and for all," Hugh Williamson, director of Human Rights Watch in Europe and Central Asia, wrote in the report.
For all years of Islam Karimov's ruling, the UN Committee against Torture faced fake liberalisation of courts, prisons and declaration of legal reforms in the reports of Uzbekistan. Human rights activists said this time the same methods were used.
The new report of Uzbekistan prepared for the regular UN session read that in the reporting period no new cases of death happened in Uzbekistan prisons as a result of torture, ill-treatment or wilful negligence.
However, HRW in its report said the situation was otherwise, and it knew about the deaths of prisoners due to torture, but never mentioned their number. Moreover, the organisation reported the new case of forced mental hospitalisation of human rights activists with the purpose of prevention of their professional activity. This was the case of Nafosat Olloshukurova, a blogger and supporter of the Uzbek poet and activist Makhmud Radzhabov, who was forced to undergo mental treatment for three months in autumn 2019. In late January 2020, she said she had to leave Uzbekistan because of fears of repeated forced hospitalisation.
When describing the positive trends of reforms in Uzbekistan, the speakers reported the strengthened status of the ombudsman institute and his right to apply to the Constitutional Court.
Moreover, 430 offices of investigators and temporary detention facilities were equipped with CCTV cameras in order to prevent illegal actions of law enforcement officers.
In order to investigate the reports of torture in time and impartially, Uzbekistan has opened reception offices of the president, prime minister, law enforcement bodies and other agencies, where everyone can file a complaint.
Human Rights Watch, in turn, reported that despite these innovations, investigators of Uzbekistan continue to apply torture in prisons. Moreover, judges and prosecutors refuse to investigate cases of confessions after torture.
Also, the organisation noted that the number of torture complaints from citizens was increasing. For example, in 2017-2018, this number increased tenfold, and the number of criminal cases initiated against police officers who applied torture did not increase. Thus, in 2014 to 2017, 35 representatives of the police were convicted under article 235, "Torture", of the Criminal Code of the Republic of Uzbekistan in closed court sessions.
According to human rights activists, it is too early to speak of any fundamental liberal modernisation in Uzbekistan. Moreover, torture is still practised in the country and state bodies react to citizens' complaints and messages for form's sake and randomly.
"The fact that the Ministry of Interior Affairs and the General Prosecutor's Office issue press releases before investigation and deny all allegations of torture against prisoners in response to open statements of human rights activists and victims means that Tashkent is still taking public appeals as a threat to the reputation of Uzbekistan in the international field. And their response is pressure on the victims and restriction of their rights," human rights activist Nadezhda Atayeva said.
---
This article was prepared as part of the Giving Voice, Driving Change – from the Borderland to the Steppes Project.