Every year, nearly 700 Kyrgyzstanis adopt a child. These figures are official, but, according to experts, this figure is much higher. Very often, family members try to avoid bureaucracy and adopt children illegally.
---
Follow us on LinkedIn
---
After the wedding, Azhar (not her real name) could not get pregnant. Doctors diagnosed many diseases in her, yet long-term treatment led to no expected results.
Despite repeated persuasions and interventions of relatives, the family did not break up and after 13 years of marriage decided to adopt a child. However, Azhar did not want to apply to a state body – she was discouraged by a long and bureaucratic process. Then her friend found a young woman who was about to give birth. She was not going to raise a child, as she got pregnant out of wedlock.
Azhar persuaded the woman to give the child to her. For a consideration. The young woman signed a surrender form for a child and doctors "adjusted" the documents of the child.
This is how the family found their baby girl. This year, she turns six years old. She does not look like her parents, but when people say openly about it Azhar ignores them.
"At first, it hurt me. People do not think how I can take their words," Azhar said. "But now I am the least worried about it, I just don't reply to them."
Her husband and she adore their daughter and make everything to make for a happy childhood to the girl. The family is planning to adopt a boy in future.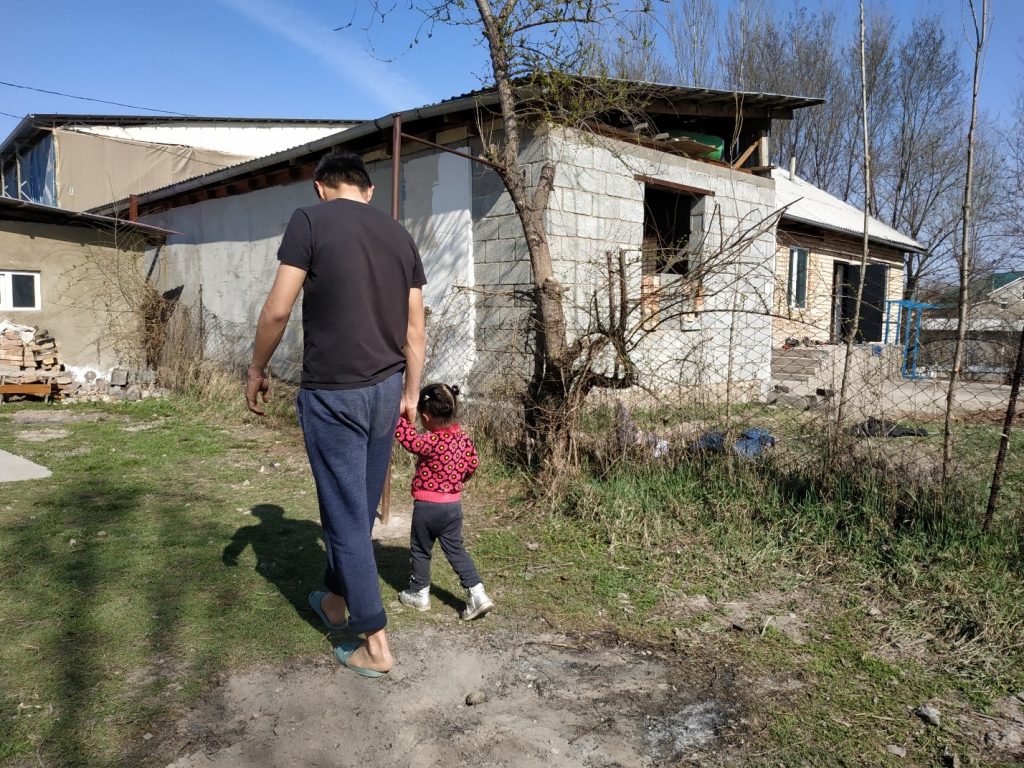 The legislation of Kyrgyzstan does not have a separate article for illegal adoption. According to lawyer Elena Gavrilova, every case is special.
"If we analyse the story of Azhar, the case when a birth mother decides to surrender a child to other people, when adoptive parents support her during pregnancy, when they pay to her to give birth to a child, instead of abortion, it can be regarded as a verbal agreement of donorship or surrogate motherhood," Elena Gavrilova said.
The lawyer noted that this case is the abuse of office and forgery of documents, when doctors filled in the labour and delivery medical record of a person who did not actually give birth. In fact, we speak about the substitution of a child. But there's a nuance – when we speak of substitution of a child committed for reasons of greed or other personal interest, there's the affected party whose rights are violated. If the woman gave up a child voluntarily to other persons, there's no affected party.
"However, if money was paid to the child's mother not for carrying of a pregnancy, if the mother sold or carried pregnancy with the purpose to sell, it is called the human trafficking, and it is a criminal transaction," Gavrilova said.
According to the Criminal Code of the Kyrgyz Republic, this act involves imprisonment from two years and six months to five years.
Bureaucracy — a barrier or protection?
According to Alliance for Reproductive Health Public Association, in Kyrgyzstan 38 per cent of married couples have a problem of male or female infertility. However, not everyone chooses to have children in a legal way.
The family that asked not to be named told CABAR.asia that more than two years have passed from the day they applied for adoption, the process has been delayed. During this time, the couple changed their mind about adoption.
Sometimes such cases lead to the facts when people begin to find candidates for adoption on their own.
In 2013, one of the patients of the Bishkek Perinatal Centre kidnapped a baby girl from resuscitation department.
In 2015, a resident of Naryn region tried to exchange his five-month-old daughter for one sheep. In Talas, a father wanted to sell his two-year-old son. In Issyk Kul region, a mother sold her three-year-old son.
Five facts of child-selling were registered in 2016. Moreover, they were sold by parents or close relatives.
In 2017, women who tried to sell a three-months-old child were detained in Bishkek.
In March 2018, a female resident of Osh tried to sell her baby girl and even found a buyer. In September of the same year, the police discovered six facts of child-selling at one of the maternity clinics of Bishkek.
At the end of 2019, the Ministry of Labour and Social Development of Kyrgyzstan reported that the adoption process was somewhat simplified. Now the procedure is as follows:
Register online or apply to a district department of the ministry,
Prepare a list of documents,
Take free of charge courses for adoptive family,
Apply for adoption,
Get permit to visit a child,
Apply to court and obtain a birth certificate.
A package of documents required for adoption looks as follows:
Petition in satisfactory format;
A copy of passport;
Marriage certificate (if any);
Notarised consent of a spouse (if any);
Proof of family status;
Extract of residence from a house register or a document confirming the real property title;
Certificate of no conviction, cancellation of a criminal record or cancellation of conviction;
Medical report of a state prevention and treatment facility and medical and social organisation about the health status of a person who wants to adopt a child, and his/her family members, about no diseases listed by the government of the Kyrgyz Republic, which prevent a person to become a guardian, an adoptive parent of a child;
Reference letter from a place of work or a place of residence;
Full autobiography of applicants;
Reference letters from at least three guarantors. A guarantor may be any citizen of the Kyrgyz Republic, who is not related to a candidate to an adoptive parent and who has known him/her at least for one year. Reference letters shall be obtained by employees of territorial departments by written interviews of selected guarantors;
Certificate of participation (in training, workshop) issued by authorities and relevant institutions training adoptive parents.
According to the Code of Children, an adoption is a measure to protect the rights and legitimate interests of a child who is deprived of parental care. According to the law, a child who is subject to adoption and guardianship must have a status of full orphan, or their parents must be deprived of parental rights.
Adoption and corruption
The School of Responsible Parents School is engaged in preparation of adoptive families, holds instructional trainings and consultations for potential adoptive parents. Its manager, psychologist Elena Frank noted that if candidates to adoptive parents have all required documents (officially confirmed salary, residence documents and with no health issues), the preparation of documents won't take long and is not difficult.
According to her, difficulties may arise at two stages. The first stage is when parents don't have required documents and they have to deal with related issues.
"Sometimes, social service employees who see the issue in this area and incompetence of candidates in this sphere start demanding other certificates. Thus, sometimes they make parents pay for such certificate proving they can be adoptive parents," Elena Frank said.
Quick-witted employees of social workers say they may select a proper child for a fee
The second stage comes when all documents are ready, parents have a report at hand and start searching for a child. Often problems arise both from parents and from employees of the department of family and child support (OPSD). According to Frank, often candidates want a baby of a certain sex, ethnicity, with a certain hair colour, eye shape to make sure this is their own child.
"Such children are very few and inventive social workers say they can find such a child for a fee. Or when parents find the child they want, they are demanded money to prepare all documents. In my practice, I had a case when parents were given a baby to spend some time with it and to get to know it, and then they were told to pay for it if they want to take it," the psychologist said.
She added that not all parents in fact are confident they are ready to adopt or have wrong motives. Such people can choose children for years, visit orphanages, meet children, take them to hospitals and psychologists to check if they are "defective", but cannot make a final decision.
What does statistics show?
According to the Ministry of Labour and Social Development, by June 2020, Kyrgyzstan has 140 boarding schools where 10.3 thousand children are raised. 4 per cent of them are orphans.
Despite a variety of public opinions, according to statistics, official adoption is not a rare phenomenon in Kyrgyzstan. Foreigners that take little Kyrgyzstanis to their families make a little share in the total number.
Cholpon Zhumakunova, the chief specialist of the department of development of social services to family and children, told CABAR.asia that children adopted by foreign citizens get registered with an embassy or consular office of the Kyrgyz Republic accredited in the country of adoptive parents. Representatives of accredited foreign organisations submit reports about the conditions of upbringing and maintenance of adopted children.
However, according to Elena Frank, these figures are underreported due to illegal adoption.
"In fact, Kyrgyzstanis adopt many children. The problem is that they do it illegally and people do not tell about adopted children. They take infants, try to find new-borns and pay money to hospitals or pregnant women who want to surrender their kids," she explained.
According to the official statistics of adoptions in Kyrgyzstan, the majority of adoptive parents choose younger children.
Conflict of interests
According to experts, the current situation with adoption in Kyrgyzstan is not correct and causes the conflict of interests. The ministry of labour and social development deals with the process of adoption from beginning to end: a relevant department keeps a database of parents, it places children on a waiting list and communicates with potential parents.
Thus, the agency is responsible for you. This is the conflict of interests as one agency is both the supplier and the supervisor, according to Nazgul Turdubekova, director of the League of Children's Rights Defenders Public Foundation.
"In the whole civilised world, the state accredits public organisations, pays them for their search of orphans and adoptive parents. The state supervises and monitors the process to avoid cases of sale, misuse, poor placement of children or bad selection of parents. If organisations violate the law, do their duties improperly, they are deprived of accreditation," Turdubekova said.
Life after adoption
In Kyrgyzstan, closed adoption is protected by law. However, according to experts, this norm is a barrier to the adoption of children by new families.
"Closed adoption should be cancelled to let parents show their faces. They should openly tell they are potential adoptive parents and pass training together with other adoptive parents," Turdubekova said. "To adopt means to take a child to a family, to treat it as their own child. But not every family is ready to deal with it."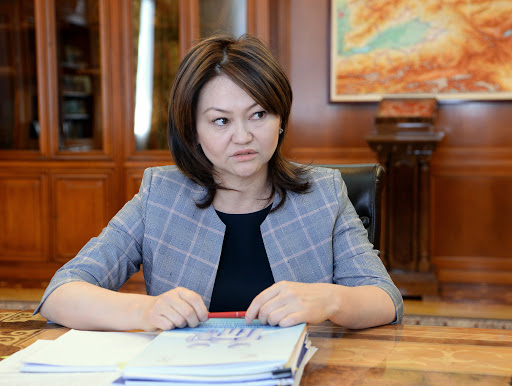 The human rights defender believes that a family should really assess their capabilities, to take a psychological test, as there are always problems with raising even own children. When it comes to someone else's child, it is important to share experience with those who are in the same situation, to hold forums and to share the problems.
"Parents who adopt children must be partners and speak of their difficulties openly, to build trust-based relations. Because there are no such things, there are cases of return of children. As to our society, people are afraid of public disapproval, so adoption in some families is a sealed book. Some women imitate pregnancy in fear of public stigma," Turdubekova said.