The growth of Tajikistan's external debt creates the risks of default and repayment of natural resources.
---
Подпишитесь на нашу страницу в Facebook!
---
The external debt of Tajikistan as of January 1, 2019 amounted to 2.9 billion US dollars, i.e. 38.9% of GDP. The volume of the country's external debt in 2018 increased by 45.2 million US dollars in comparison with 2017.
According to the "Government Debt Management Strategy for 2015-2017," Tajikistan's external debt should not exceed 40% of its GDP. It means that at present, the country is as close as possible to this indicator and only 1.1% separate it from the permissible value.
Today, the main creditor of Tajikistan is neighboring China – a superpower, which is the second economy in the world. This is the fact of concern to some experts. Some experts note that credit diplomacy of the PRC government is a technique of using the debt of the recipient countries of Chinese loans to achieve strategic goals.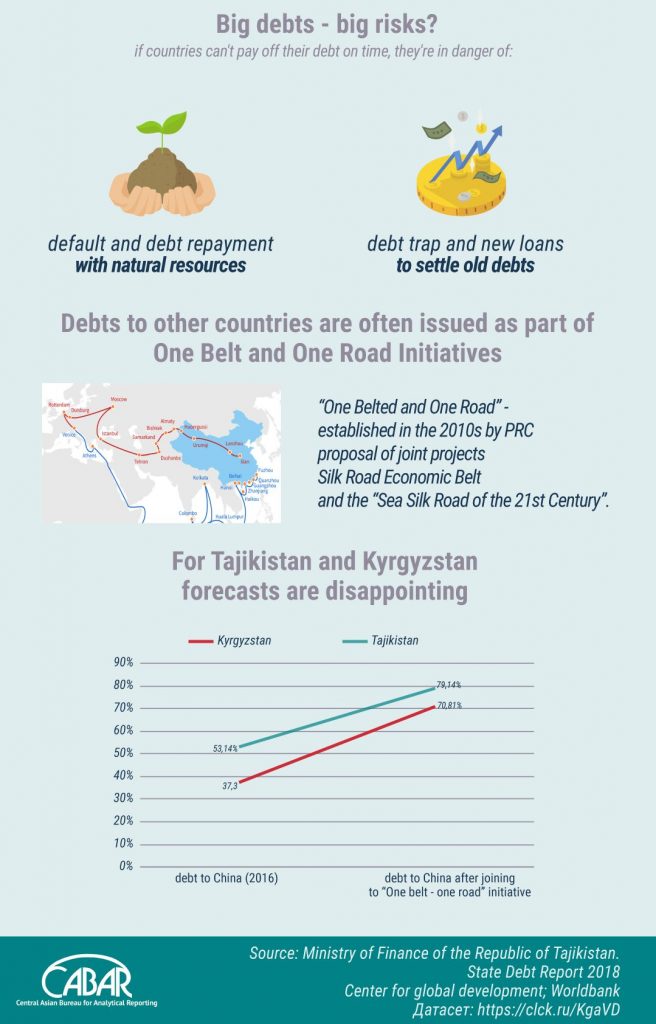 Experts noted that Tajikistan and Kyrgyzstan, due to the growth of debt to China, are in the list of eight most vulnerable countries.
---
"This article was prepared as part of the Giving Voice, Driving Change – from the Borderland to the Steppes Project".