A neat one-story house stands by the side of the lively Tashkent road. If we come closer to the door, we'll see the sign "Tashkent-based city religious community of Baha'i".
---
Follow us on LinkedIn
---
*This publication was prepared as a series of CABAR.asia articles dedicated to raising awareness on religious diversity in Central Asian countries. The authors do not seek to promote any religion.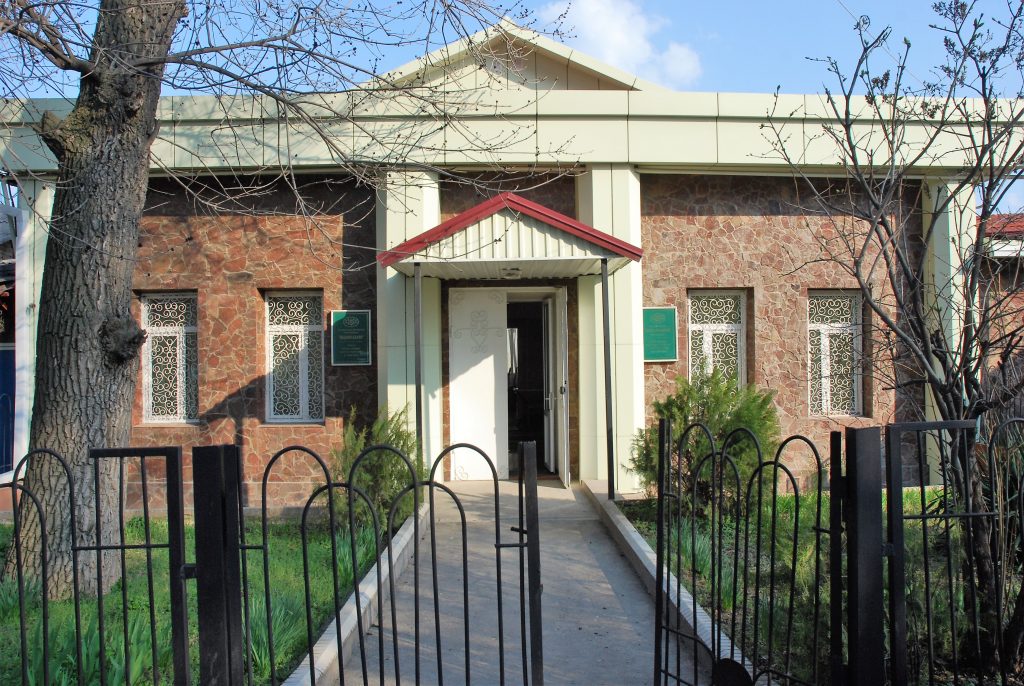 Nearly a thousand of Baha'i followers reside in Uzbekistan. The country has six communities: in Tashkent, Akhangaran, Samarkand, Dzhizak, Bukhara and Navoi. The total number of followers is around one thousand.
Farrukh Rasulov
is a graduate of Tashkent State Financial University, employee of oil and gas company.
— My mother got interested in world religions when she was 33 and started to study this topic and visit different communities. When I was a teenager, I used to attend such meetings with her, which helped me to broaden my horizons in terms of religions.
My mother finally found what she was looking for and converted to the Baha'i faith when I was 22. She didn't force me to convert; this is against the principles of Baha'i, where parents let their children to make their own choice.
At the age of 15, a teenager decides whether they want to convert to the Baha'i faith, wait or choose another path. We don't impose our religion. I've made my choice after a year of studying this religion, when I finally have found the answers to my inner questions.
---
The Baha'i faith originated in Persia in the middle of the 19th century. The first representatives of this religion visited Samarkand in 1885, they were merchants Aga Musa and Aga Rakhim. When they had free time, they told about the principles of Baha'i to everyone, thus attracting new followers.
The first man in Uzbekistan to convert to the new faith was Atoullokhon, a Samarkand-based doctor of Afghan origin.
During the Soviet period, the followers of Baha'i faith were persecuted together with representatives of other religions. The community stopped its public activities for years to come.
In 1991, following the adoption of the law on freedom of religion and religious organisations and sovereignty, the Baha'i faith was officially restored.
Anyone can visit the Baha'i community regardless of their faith. The community holds free classes where they talk about common human values, humanist attitude to each other, and teach to think critically. Photo: CABAR.asia
Elyor Nematov,
documentary photographer: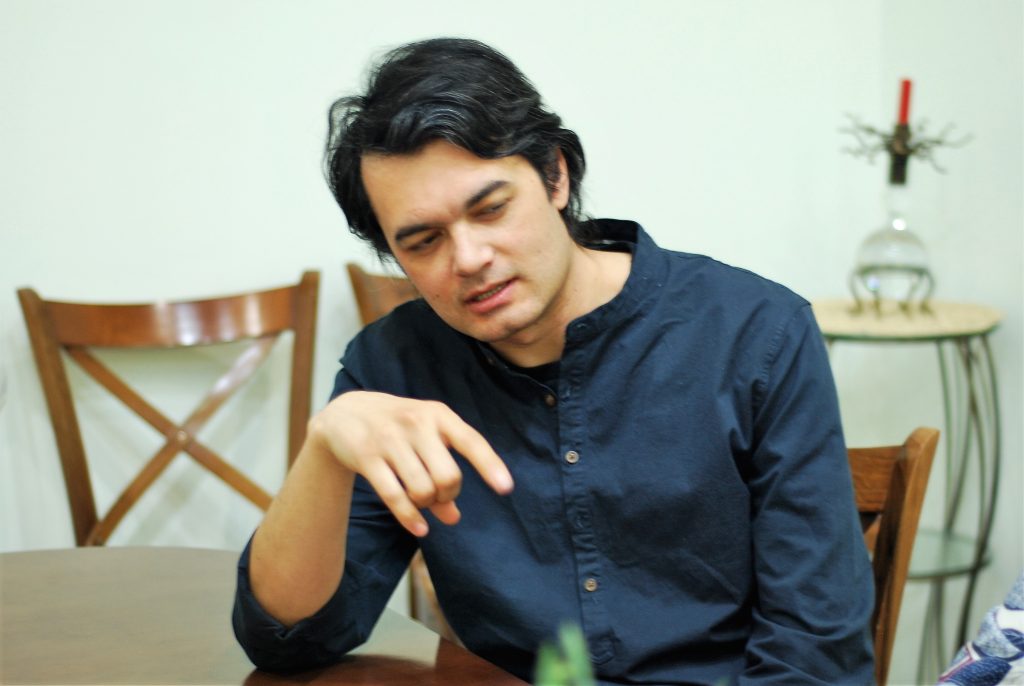 — I grew up in Bukhara in the family of Muslim clerics. Once my teacher Khanon Evdayev, who was breaking the daily fast with the evening meal, read a prayer. It was so clear and beautiful that it won my heart. I asked about the prayer and learned it was from the Baha'i teachings he shared.
He gave me a book, Bahaullah and New Era, for me to learn more. Everything written in it coincided with my values and outlook.
It's important that the Bahaullah teachings don't contradict other sacred writings, but addresses modern issues of the mankind. We accept all teachers and prophets that were before him.
Bahaullah is an Iranian religious activist, the founder of the Baha'i faith. His real name was Mírza Husayn-Ali Nuri.
Every year each of Baha'i communities elects 9 members to Local spiritual assembly, which manages the affairs of the community. Elected candidates may refuse to be a member if they don't want to.
The same principle applies when the members of the Local spiritual assembly elect the members of the National spiritual assembly, who, in turn, elect the Universal House of Justice, an international administrative body of the Baha'i consisting of 9 people.
Tatiana Klemyonova
is a member of the National spiritual assembly of the Baha'i working in retail:
— I have learned about the Baha'i faith from the teachers of English and Arabic who lived in the neighbourhood. They were mother and daughter who came from Egypt. I have studied this teaching for one and a half years, but I couldn't make up my mind as I was a Christian.
I have always doubted and thought that my conversion from Christianity to another religion would be the betrayal of my faith. Since one of the principles of the Baha'i faith is the freedom from prejudice, it has taken me some time to understand that the belief in god is universal and god is universal, and all religions are the links of one chain and carry one truth.
Bahaullah spoke so poetically about the truth, "rose is a rose no matter in what garden it blooms." When I took it with my heart, my doubts have gone and I've made up my mind.
---
In addition to the freedom from prejudice, the members of the community are prohibited to take part in any political parties and movements. They follow the principles of equality of men and women, poverty eradication, and illiteracy elimination.
All members of the Baha'i community are equal to each other, they have no servants, every person reads literature on their own and comes to spiritual enlightenment. All decisions are made according to the principle of majority.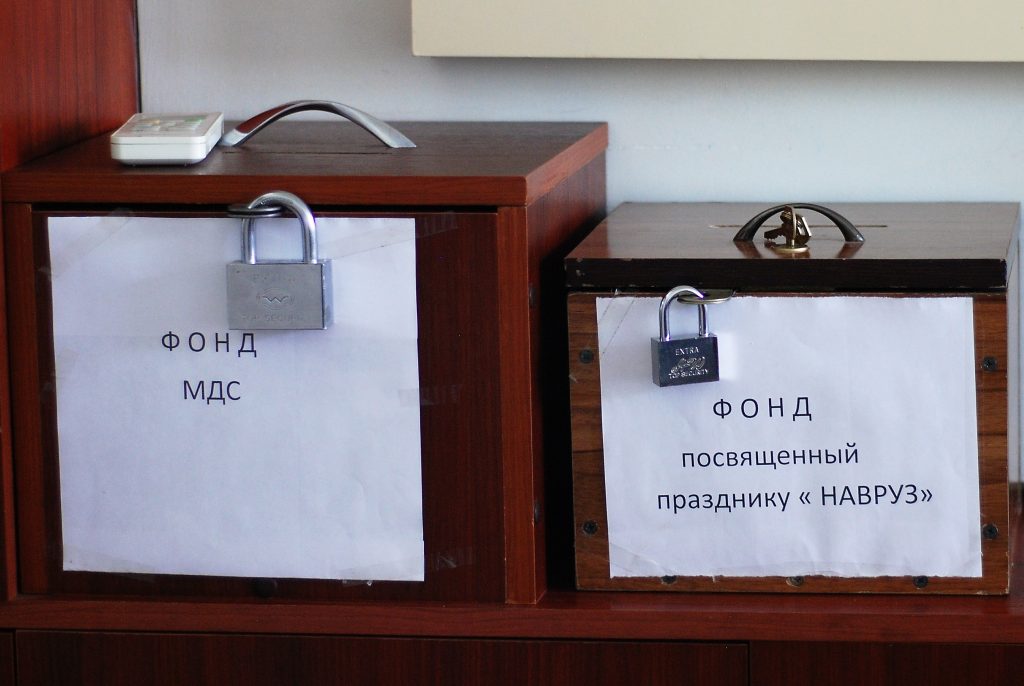 The Baha'i communities are funded by donations. It should be noted that only community members may make financial contributions, those who don't follow the Baha'i faith may not make contributions. It helps to maintain the independence of the faith.
Every representative of the Baha'i faith is convinced that the more they contribute to the community (money, time, labour, activity), the more they get from god. The point is to keep the contributor's confidence: no one is interested in how much a person contributes, if any.
Sogdiana Alfyorova
, a volunteer in the Tashkent-based Baha'i community, is an administrator: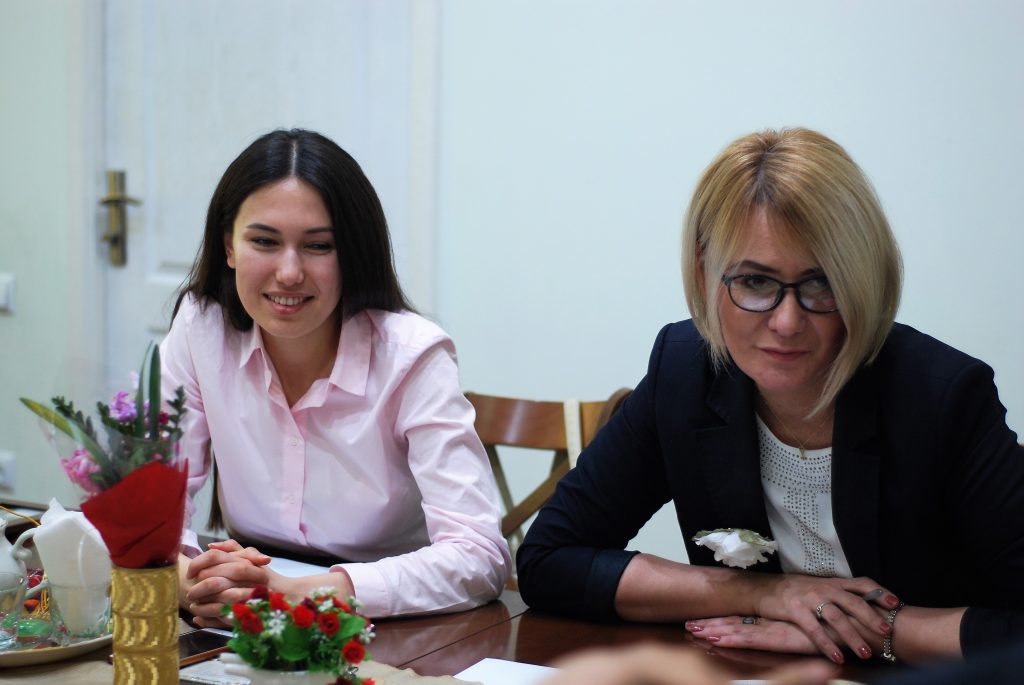 — I have graduated from the Westminster International University of Tashkent (WIUT). I had learned about the Baha'i faith before I entered the university from the girls I attended English courses with.
I was very interested in them because they always tried to hold our group together and did it sincerely. They inspired me with their ideas and principles that complied with my behaviour, and soon we became good friends. I started to learn about their faith, and then I understood that I wanted to follow their principles in my life. After graduation, I decided to serve in the community's administration for one year.
This is what the internal area of the Tashkent-based Baha'i community looks like. It is often used for classes for teenagers and adults in warm seasons. Photo: CABAR.asia
Since Baha'is recognise that all world religions are universal, they have special attitude to number 9. It symbolises 9 main religions in the world, is a single-digit number and means unity.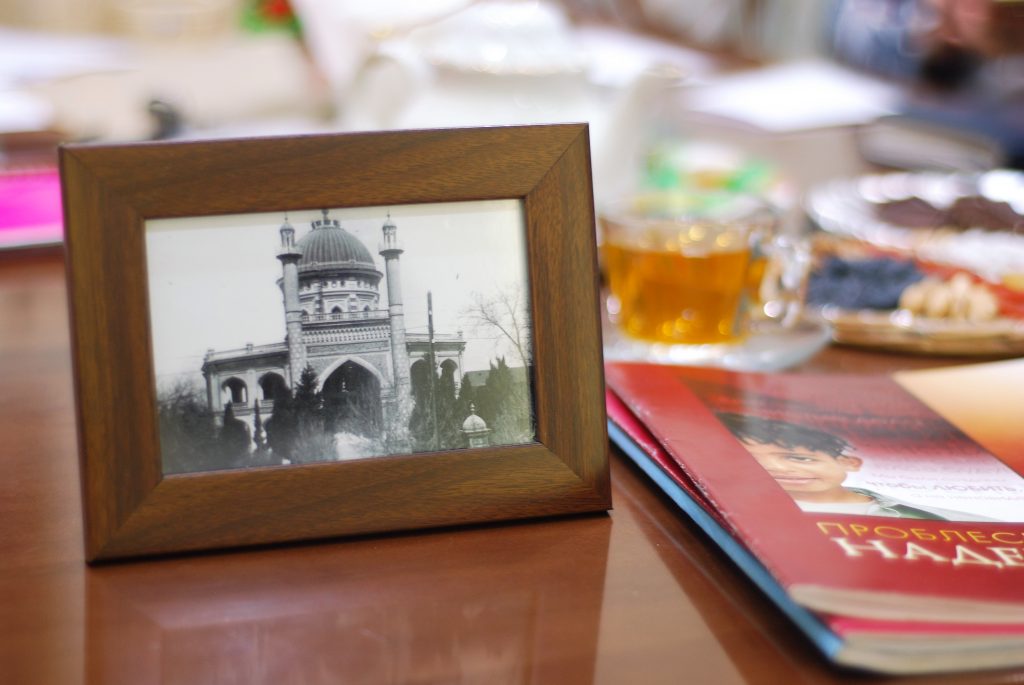 All Baha'i temples have a dome and 9 entries, which implies openness to the representatives of all faiths. Interestingly, the first Baha'i temple in the world was built in Ashgabat in early 20th century. During the Soviet Union, it was converted to a museum, and then to the vegetable store. And in 1948, it was destroyed after a strong earthquake.
Zamira Kadyrova,
an elementary school teacher:
— I was born and grew up in Dzhizak. My mother met one of the first representatives of the Baha'is in modern Uzbekistan there. After a while, she got interested in this faith and started to raise my brother and me in the Baha'i spirit. And when we grew up, we followed the same path.
How does my faith affect my job? I teach children the same things all parents and teachers teach: universal human and spiritual values. In my work, I try to commit to the principle that a child is a mine full of invaluable gems and only education and upbringing can uncover them to make them shine to their brightest potential.
My task is to give children intellectual knowledge through an individual approach to every child, to love them, to listen to them, to respect their opinion.
The Baha'i faith has a few symbols that are sacred for all of its representatives. For example, the name of Ismi Azam (translation: Oh Glory of the All-Glorious). It is written in both letters and graphic symbols. Photo: CABAR.asia
In 2018, a Board on Faith was established at the Committee for Religious Affairs. It consists of representatives of all 16 faiths, officially registered in Uzbekistan, including the Baha'i. According to the members of the community, their collaborative activities help them maintain tolerant attitude towards each other and educate people about the diversity of religions in Uzbekistan.
---
This publication was produced under IWPR project «Forging links and raising voices to combat radicalization in Central Asia».