A women's headscarf is not just a beautiful accessory or a religious garment. In the old days, white headscarf used to mean the end of wars and conflicts for some nations. Today its meaning goes far beyond religions or national traditions.
---
Подпишитесь на наш канал в Telegram!
---
Classes of Islam for women and girls are held three times a week at the central mosque of Shymkent, in the south of Kazakhstan. The Muslim girls of all ages learn how to read and understand the Quran, the canons of religion. Students attend classes in headscarves even if they do not cover their heads outside the mosque.
According to the teacher, Balzhan Doszhanova, a women's headscarf is not just a religious garment. The available historical documents, pictures and clothing are indicative of the fact that Kazakh women used to cover their heads.
"We, together with students, visited a local history museum and learned there how our predecessors used to dress. Women's clothing was multi-layer; they covered not only their body, but also their head. […] Now grandmothers sometimes wear a Kazakh national 'kimeshek". However, its design has been changed today," Doszhanova said.
In the south of Kazakhstan, where people venerate national traditions more strictly than in other regions, a headscarf is a mandatory accessory of the married woman, especially the bride. A Kazakh 'kelin' should not show her head to the husband's parents. This tradition is followed in rural areas.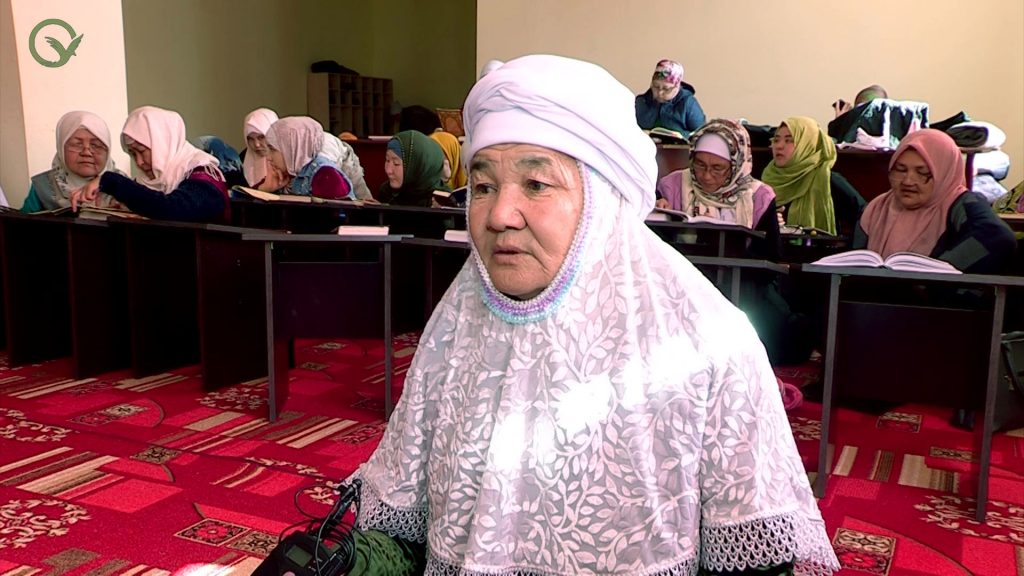 The attendant of courses for women at the central mosque, Ulserik Isaeva, said grandmothers and mothers always advised their daughters to wear headscarves and hide their hair. A headscarf on the woman's head symbolises diligence.
"Earlier, jingly jewellery was attached to girls' braids. The way they sounded determined the nature of their owner. Those girls whose jewellery sounded quietly were of mild nature and they got married first," Isaeva said.
However, if a woman's headscarf was associated exclusively with traditions, now its meaning has got wider. The headscarf is available in many religions, and symbolises pureness and chastity.
Headscarf in religion
With the increasing number of religious Kazakhstanis, women wear Muslim clothing more often. In Shymkent, one can see women wearing a hijab or a long headscarf that covers not only the head, but also breast.
According to the Quran, women must not demonstrate their beauty, as Mukhamedzhan Estemirov, deputy chief imam of the central mosque of Shymkent, said. He meant women's hair, neck and breast.
In orthodoxy, the headscarf is the symbol of femininity and pureness. In Russian language, there is a word 'oprostovolositsya' [to goof], which means the word "shame". Earlier, it was a shame for a married woman to have her head uncovered.
"In orthodoxy, girls did not wear headscarves. Once they got married, their heads were covered with a headscarf […]," Grigory Konovalov, a churchman of the Church of Iveron Icon of the Mother of God in Shymkent, said.
Today, orthodox Christians wear headscarves mainly during the prayer.
The question of whether women should wear a headscarf often causes disputes. A harmless square of cloth became the reason of a conflict in Firdousi village of Turkestan region two years ago. Schoolgirls were banned from school if they wore headscarves. Local residents, Muslims, took this new rule in a negative way. However, everything was solved locally: the parents of such girls agreed to the compromise and permitted their daughters to attend school with their heads uncovered.
The country's ministry of education solved this issue by recalling that Kazakhstan was a secular state. It is forbidden to wear religious garments in schools, universities and state institutions. All faiths and religious associations agreed to this requirement.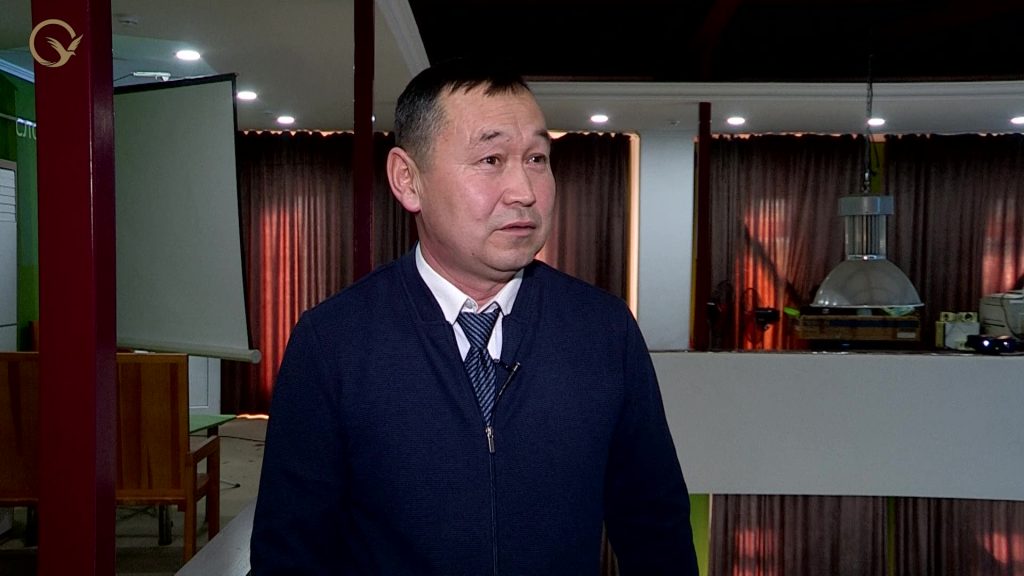 "God looks at a man's heart, not at his clothing. […] All educational, state institutions should have their own uniform. However, it's up to you what to wear at home or outside. The main thing is not to go beyond the bounds of decency," pastor of the Christian Protestant Presbyterian church 'Aven-Yezer' in Shymkent, Parasat Kydyrbaev, said.
In 2016, the 'Ak Oramal' campaign, translated as white headscarf, was held in large cities of Kazakhstan, including Shymkent. Dozens of women attended maternity hospitals and registry offices and presented white headscarves to girls in sign of peace and hospital.
In the history of the Kazakh people, this headwear used to have deep philosophic meaning. There was an ancient custom of reconciliation, when a woman uncovered her head and threw the headscarf between the conflicting parties. Men stopped their conflicts in respect of mothers and headwear of old women.
---
This publication was produced under IWPR project «Forging links and raising voices to combat radicalization in Central Asia»