Dushanbe is surrounded by hills and mountains with thousands of residents on three sides. However, unlike the centre of the capital, where new elite houses arise in place of old ones, the outskirts of the city have more deplorable situation.
---
Follow us on LinkedIn
---
A few years ago, the president of Tajikistan Emomali Rakhmon at one of the meetings noted that "the outskirts of the capital city have no vacant hill spaces, everything has been sold."
Karategin, Zainabbibi and Kalinin are the most popular districts in the capital located on the hills surrounding Dushanbe. The higher you go along the streets and alleys of these districts, the more dirt and ruined houses you see.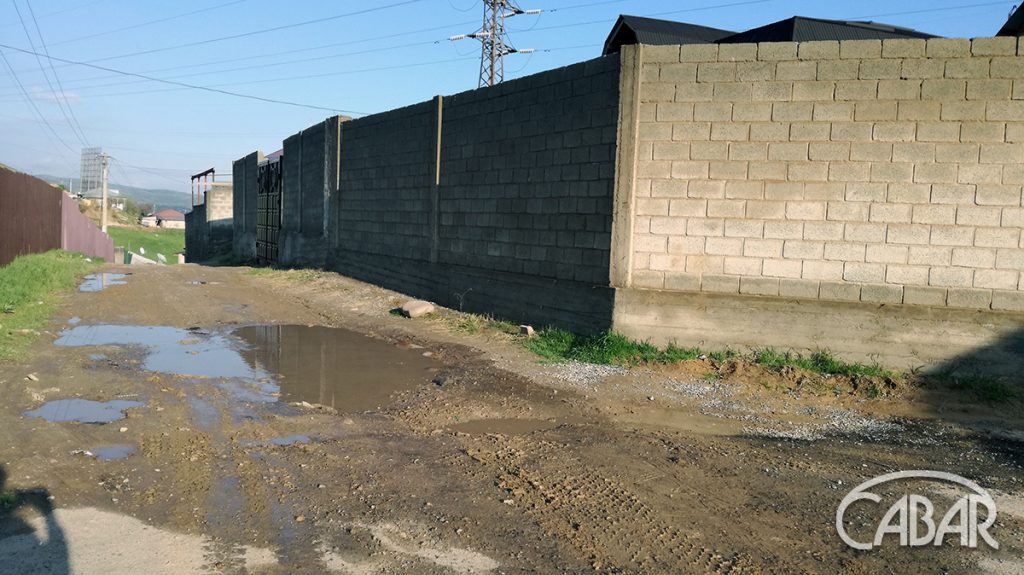 Central streets and avenues of the capital become more beautiful every day. However, remote districts remain forgotten.
Nabidzhon is a father of five minor children. He has lived in the village of Kalinin for eight years. According to him, in order to live in this area, you should have a car and a water tank. Water in this area is made available for one hour per week.
"Our water tank holds 12 tonnes of water. This is enough for 4-5 days and we also share water with our two neighbours," Nabidzhon said.
The lack of water is not the only problem that locals of these districts have. The streets here are still unnamed and have no official addresses, which makes locals remain registered at previous locations. Another problem is the lack of local authorities and police division.
Local kids thought we were local authorities when they saw our equipment. Their first question was, "Will we have soccer fields?"
Now local kids play soccer in the territory of one of unfinished houses. They said their parents scolded them for getting their clothes dirty. But they wanted to play, while mothers didn't want to use precious water.
However, local children get their clothes dirty not only when they play. In rainy days, roads become a course of obstacles made of puddles and mud.
Davlatmo, a female resident of Kalinin, said that she wrapped plastic bags around shoes of her children who go to school so that they didn't get dirty. Three of her children, just like other kids from the district, attend school No. 33 in the city of Dushanbe. The village has neither school, nor kindergarten.
Safar and Khushdil also attend this school. Khushdil is the 7th grade student who told us that he had to cuff trousers at the knees on his way to school and back.
"If my trousers get dirty, teachers ask why our trousers and footwear are dirty. We say we come down from the hills. Once they hear it, they tell us nothing."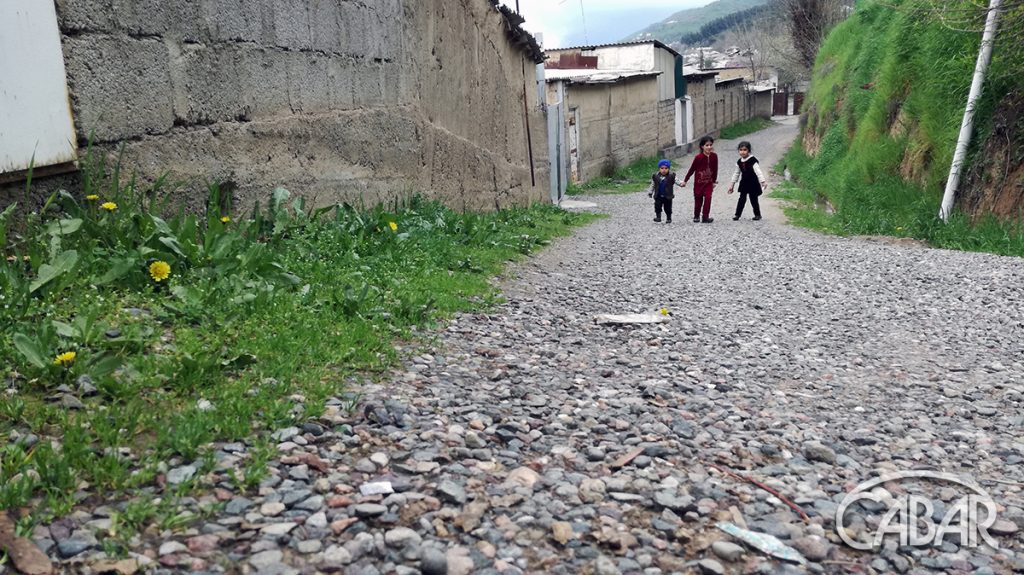 It takes half an hour for children to go to school, i.e. about 3 kilometres long, but their way back up the hills takes them one or one and a half hours.
Residents of villages located on the hills near Dushanbe dream of asphalted roads, water supply system, and kindergartens, schools and athletic fields for their children.
---
This article was prepared as part of the Giving Voice, Driving Change – from the Borderland to the Steppes Project implemented with the financial support of the Foreign Ministry of Norway. The opinions expressed in the article do not reflect the position of the editorial or donor.