Safe drinking water is available only to 52.4 per cent of population of Karakalpakstan at the beginning of 2019, according to the Department of maintenance of interregional water pipeline Tuye-moiyn Nukus. Almost half of the people in the South Aral Sea region have to travel every day to carry clean water in buckets. If they have no access to clean water, they take water from the nearest well, outdoor water pump, or an irrigation ditch.
---
Follow us on LinkedIn
---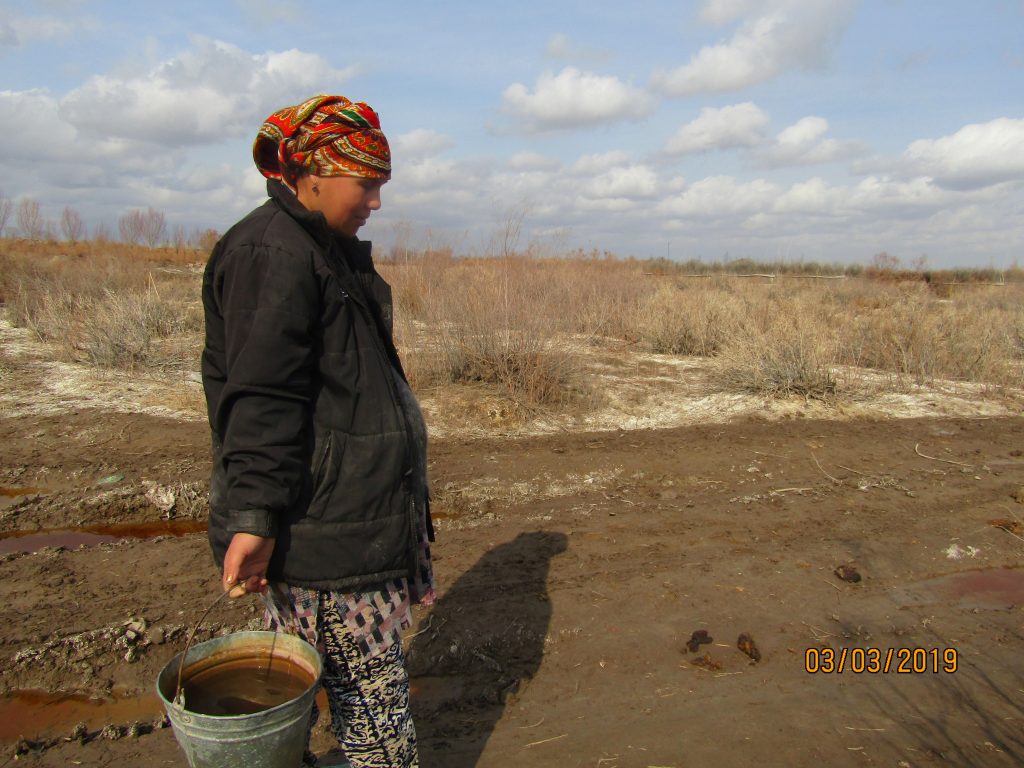 The life of the residents of the Zhana Kala village community in the village of Ush Terek of Kanlykul district is revolving around the well. It is the only source of relatively clean, although salty water in the neighbourhood.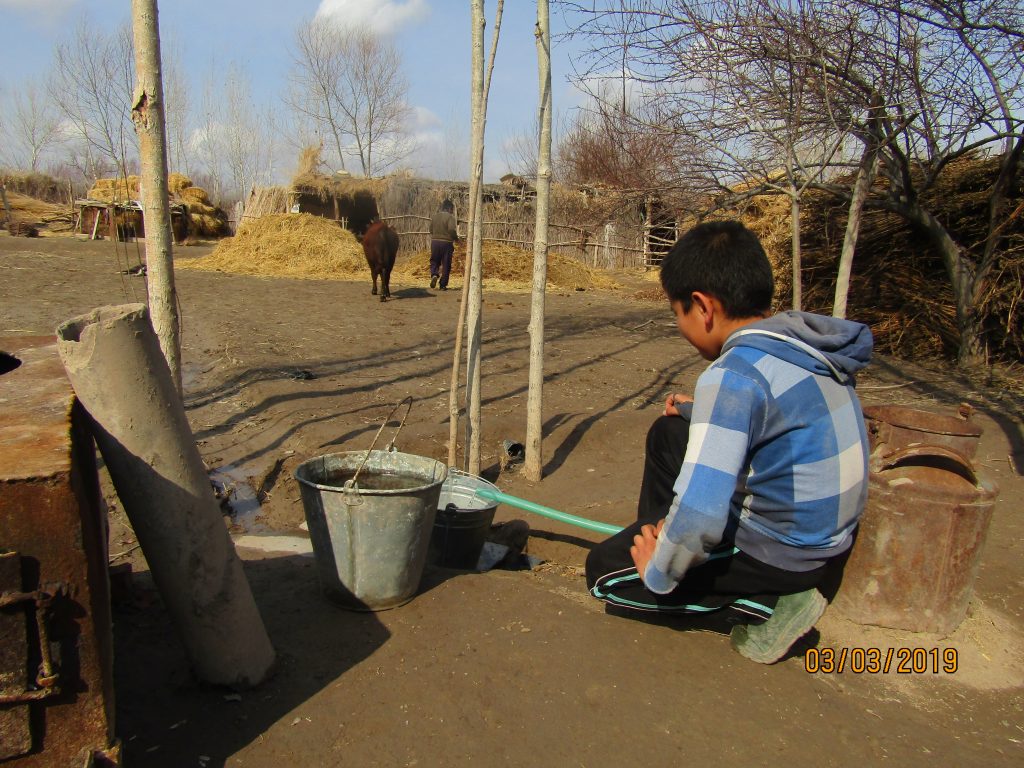 An outdoor water pump with fresh water of Tuye-moiyn water pipeline is located 400-450 metres away and functions only between 15:00 and 17:00.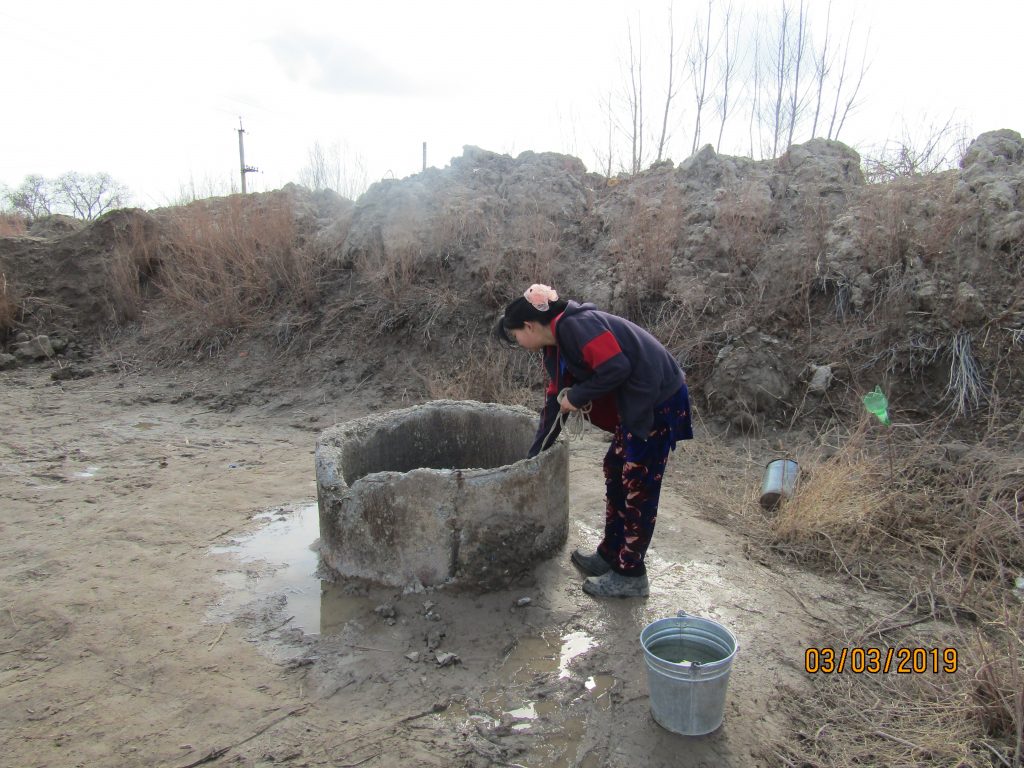 Zakhira lives at Ush Terek village from birth and used to carry salty water from this well since childhood.
— Those who have no time to take fresh water have to drink salty water from the well. The villagers also use this water to supply livestock and to do the laundry. Sometimes the well runs dry, so we have to carry water from the irrigation ditch.
There's always a bucket and a rope near the well, they are intended for travellers. The villagers have two buckets in their homes, one of which has a rope, and also a cart and a water can.
Khozhabai Ametov has lived in this village for nearly 27 years. The village has never had drinking water, neither then, nor now: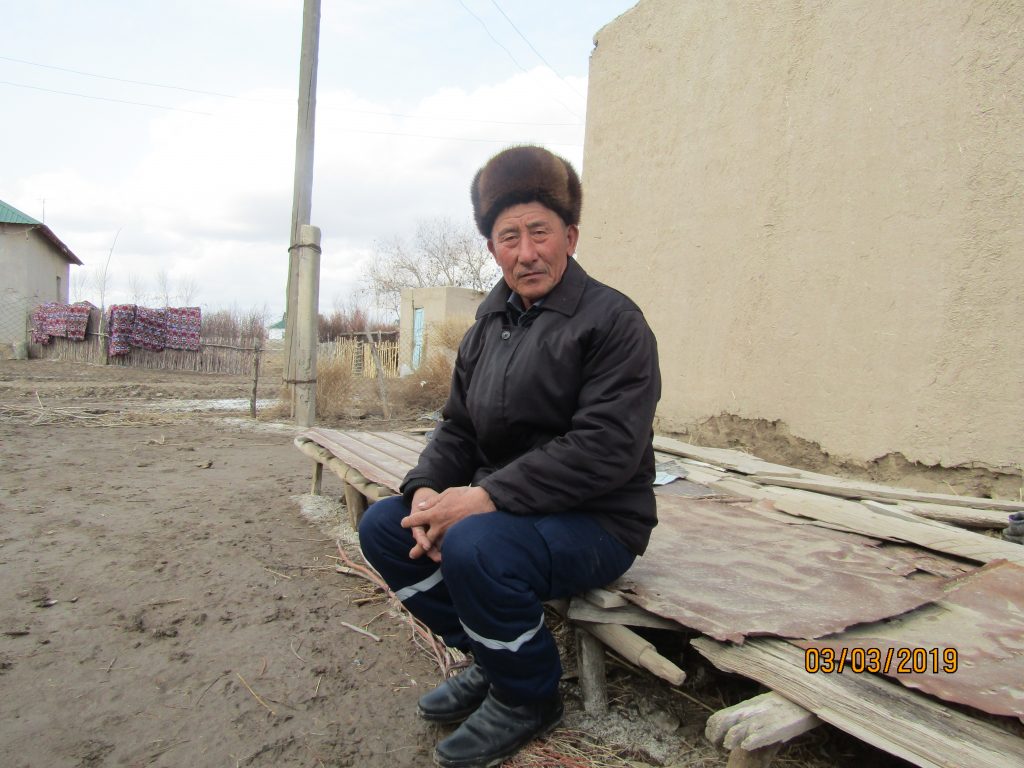 — New families settle here, houses are built. We have neither smooth roads nor gas, but gas cylinders are constantly supplied. But the biggest problem is drinking water.
The water in the well is salty, so all 20 families in the village have to carry water from the nearest village.
There are eight people in our family and we use up to 100 litres of water every day. When we receive guests or hold any kind of event, we consume much more water.
Milk curdles because of salty water.
The distance between our house and the fresh water pump is almost 300 metres. But it's not always possible to carry water, so we often drink salty water. We've got used to it already. We can drink green tea made of water taken from the well, but we cannot drink black tea with milk. It curdles because of salty water.
---
In 2018, the president of Uzbekistan Shavkat Mirziyoyev approved the Obod Kishlok programme (Improved village), which is designed to improve the living standard of rural people, also by means of access to drinking water. The Obod Mahalla (improved mahalla) programme is being implemented for urban residents.
During this period, construction and modification of water supply networks in the amount of nearly 209 thousand dollars have been done in 29 communities in the South Aral Sea region. As a result, 42.03 thousand people have been provided with centralised drinking water supply system and 54.8 thousand residents have been provided with improved water supply. This year, Ush Terek was included into the list of villages where the programme would be implemented.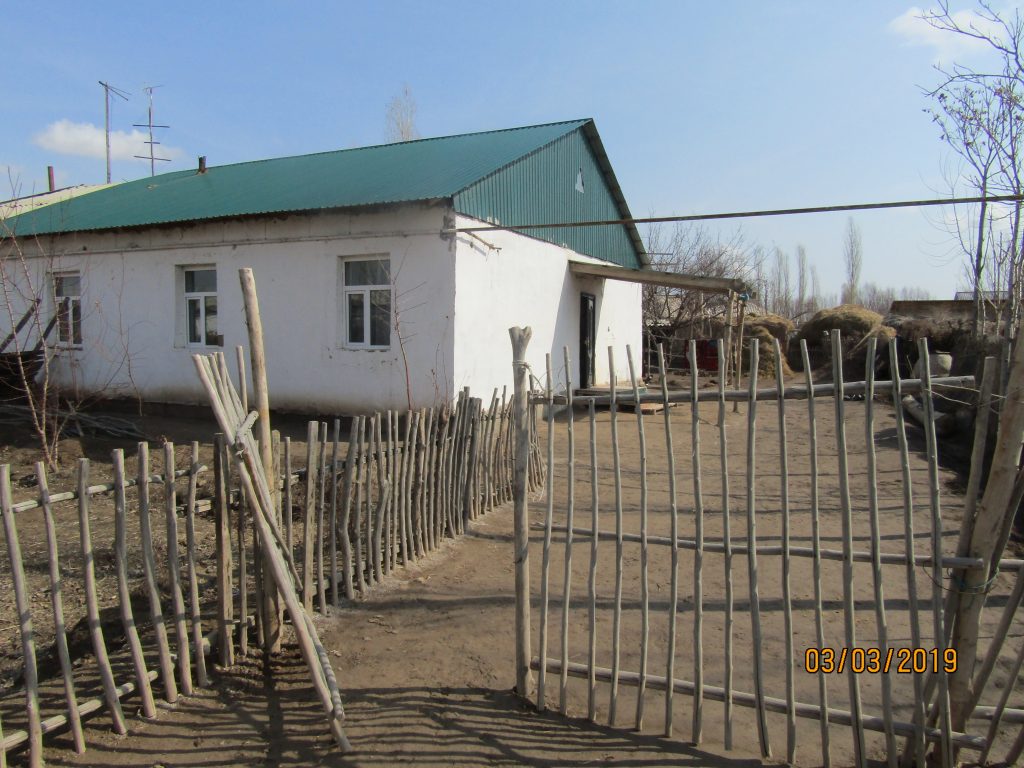 Drinking water problems occur in the communities with available water supply systems. Pipes often crack because of wear and tear or low quality material, and water fills the streets. But such problems are solved faster in towns than in villages. Citizens complain about such problems to local news agencies. For example, photos and information about the drinking water leakage on Baghdad Street of Nukus were
published
on February 18. The problem was solved three days after the publication.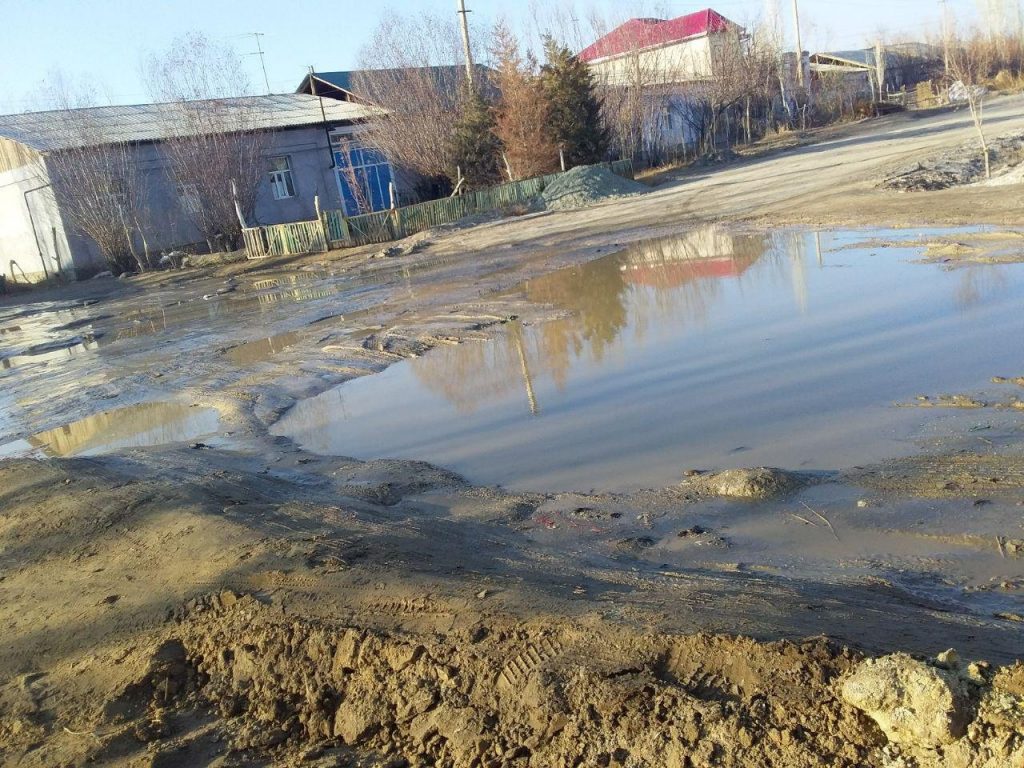 The situation in villages is more complicated. According to Davron, a resident of Kungrad village community of Kungrad district, their water pipeline breaks and leaks for the second year in a row:
— Another accident happened recently and we had no access to drinking water for almost ten days.
We had to carry water from the private kindergarten, and to do the laundry, we had to carry water from the nearest irrigation ditch. Out street was renovated in 2012. Only 6 years have passed, but we have drinking water problems for two years already.
Khozhabai Ametov. Photo: CABAR.asia
11 years ago, Khozhabai Ametov from Ush Terek village started to have kidney problems. And recently they almost failed, so he needs to be under constant medical supervision. "All people here are diagnosed with the same condition – salts in kidneys and liver. They said our village was included into the state project for providing access to safe drinking water. We are looking forward to its implementation," Ametov said.
---
This article was prepared as part of the Giving Voice, Driving Change – from the Borderland to the Steppes Project implemented with the financial support of the Foreign Ministry of Norway. The opinions expressed in the article do not reflect the position of the editorial or donor.