On the night of October 6-7, vigilante groups patrolled Bishkek to prevent robberies and looting.
---
Follow us on LinkedIn
---
Vigilante groups started to gather at 14:30 at the centre of Bishkek. At this time, a crowd of protesters at Ala-Too square waited for the results of negotiations at Hotel Dostuk that were going to take place at 16:00.
In the beginning, a group of voluntary vigilantes wearing vests with inscriptions and armbands were patrolling the city. Later on, other citizens began to join them.
Volunteers out of medical students kept vigil together with them. City dwellers, urban cafes and taxi drivers provided food, hot tea, coffee, warm plaids and transport to volunteers.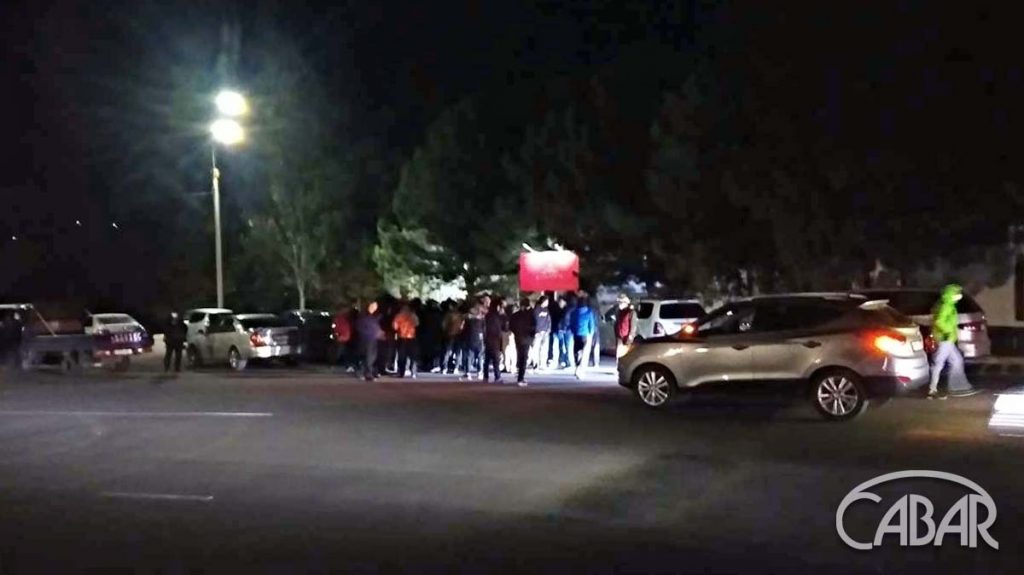 The number of vigilantes was increasing every hour. They were dispersing by blocks, and in the evening they were joined by volunteers in every district of the city. For coordination, they used special groups in Telegram.
The main spot for patrolling was the centre with large shopping malls and jewellery stores.
At night, crowds of protesters moved around the city. Some of them went to shopping malls and other facilities. When protecting the buildings, vigilantes joined their hands and formed human chain and cried out "Yntymak!" (in Kyrgyz, "friendship"), and "Tynchtyk!" (in Kyrgyz, "Peace").
Some protesters passing by stopped to say they wanted peace and adoption of a lustration law.
At the same time, municipal services were removing banners of political parties taking part in election.
At night, some protesters were moving around the city in cars without license plates. There were attacks on vigilantes from cars.
At night, volunteers dispersed along main streets and inspected passing-by cars – searched passenger compartments, car trunks and checked driving licenses.
No police officers in uniforms and on patrol cars were in town, but according to press secretary of the ministry of interior affairs Bakyt Seyitov they were working in civilian clothes.
Despite the fact that law enforcement bodies started working on October 7, vigilante groups continue to patrol the capital.