The topic of uranium mining has become a serious concern for the people of Kyrgyzstan. Yesterday, local residents protested together in Balykchy against the uranium mining, and today they were protesting in Bishkek. The people are very critical about this topic.
---
Follow us on LinkedIn
---
A few hundred people gathered near the administration of Balykchy. They protested against the mining of uranium at Kyzyl Ompol, which is located in Ton district of Issyk-Kul region.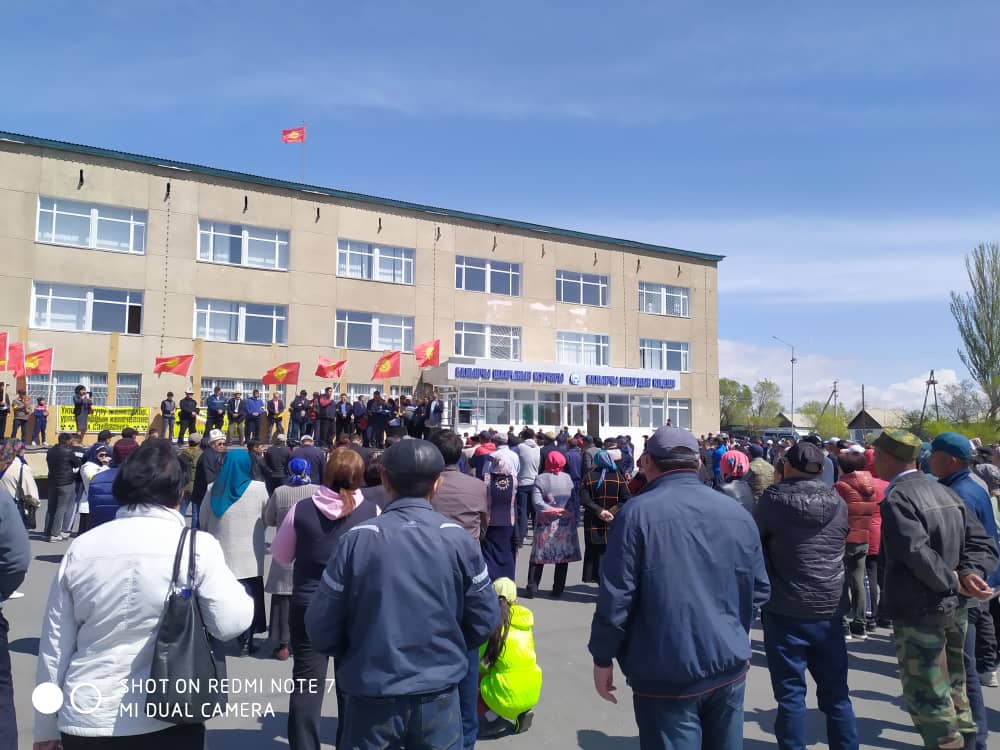 Earlier, on April 22, residents of Ton district walked out spontaneously to protest. On April 26, the mass protest took place in front of the parliament in Bishkek.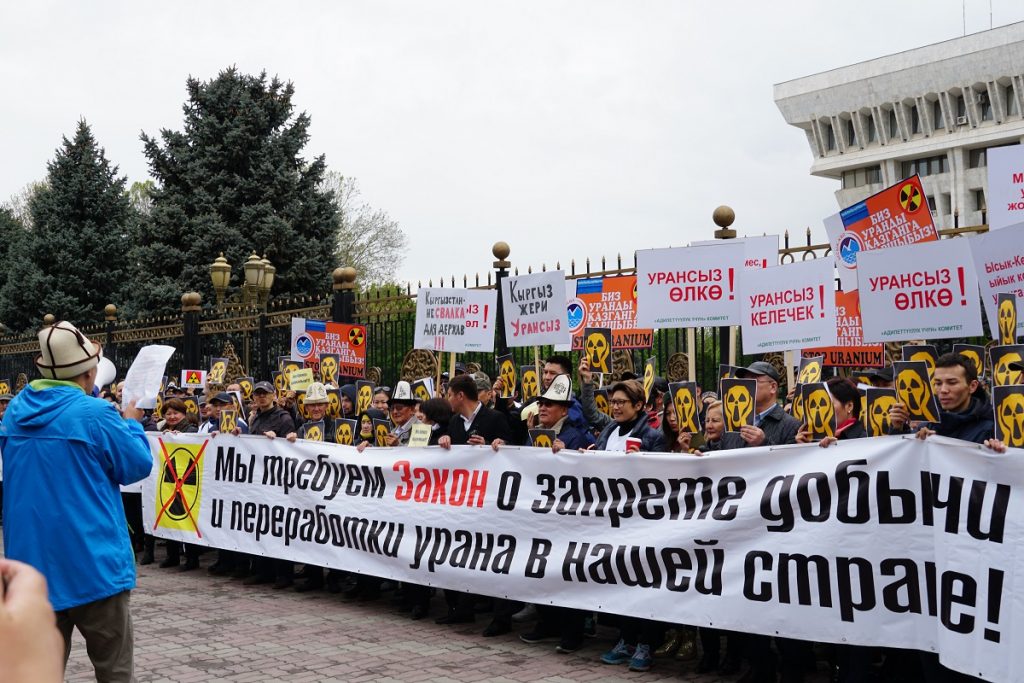 Active protests and demands to stop mining of Tash Bulak mine, which is deemed the most promising one in Kyzyl Ompol site, began in early April this year. Although UrAsia in Kyrgyzstan that performed geologic exploration started works a few years ago.
Rumours and protests
According to the resident of Balykchy, Timur Yntymakov, he heard about the planned uranium mining at Issyk Kul 3 years ago, but it was just a rumour:
"Guys told me one man had a license and wanted to sell it. I didn't believe them because uranium and Issyk Kul had nothing in common. Then people started talking about it and the process was launched. I learned they started excavation works just 6-7 months ago. No information was available before that."
But active protests in Kyrgyzstan began only in early April this year when this information became known to the media. And even despite the government's statements that the uranium mining license was revoked from the company, the people feel determined." "Local people are in low spirits now. All of them are against the uranium. They have all gathered against this topic. All other matters have become unimportant and all of us stand against the uranium. If they really start the mining, people will walk to Bishkek and if they fail to take any measures, people will take to streets in a mass protest," Yntymakov said. The protest in front of the administration of Balykchy has transformed into a walking march. Some participants walked to Bishkek to hold the protest today in the capital.
What is known about UrAsia in Kyrgyzstan?
According to the Ministry of Justice, UrAsia in Kyrgyzstan was registered in the village of Kok Moinok, Issyk Kul region. Its principal activity is prospective drilling. Its executive officer is Svetlana Meng, who is also a co-founder. Other founders are:
Azarga Resources Limited
Erkinbek Abdykairovich Kazakbaev
Urasia Mining Company
Elvira Askerovna Ashiralieva
Duishenaly Rakhimovich Kasenov
Azarga Resources Limited is the subsidiary company of Canadian Azarga Uranium Corp. The company's website states 70 per cent of shares in the Kyzyl Ompol mine project. It also says that Central Asian Uranium Company is committed to invest 1.5 million dollars to geologic exploration and development of uranium mines in Issyk Kul region and further pay 5.85 million dollars for 100 per cent shares in the project.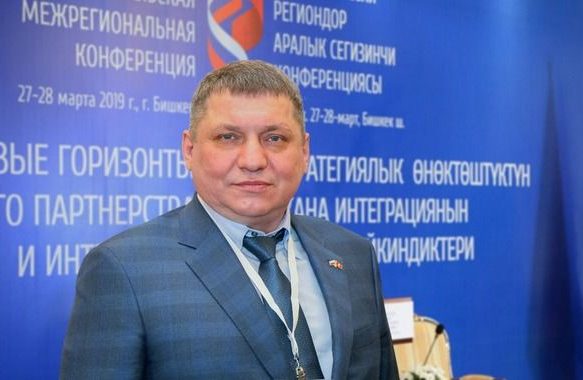 According to the Ministry of Justice, the founders of Central Asian Uranium Company are Iskender Aidarov (30 per cent) and Russian OOO Spektr, which belongs to the Russian businessman, Vladimir Popov. He also owns 90 per cent of shares in Kara Balta Mining Combine, which he bought from Renova Group (owned by Viktor Vekselberg).
In late March, Kara Balta Mining Combine and Russian Economy Polymers RU signed the investment memorandum in the amount of 30 million dollars to modernise the plant and to develop uranium deposits in the region. The uranium ore from Tash Bulak deposit should become the main source of uranium for Kara Balta Mining Combine, which stands idle now. In late March, Vladimir Popov in the
interview
to 24.kg said that the company was not going to stop with the uranium mining, but was planning to mine other natural resources. In particular, he mentioned the deposits of gold, silver and copper in Talas. As to the uranium mining, in his interview he said these operations were safe for the environment. "We won't export concentrates from Kyrgyzstan. The Kara Balta Mining Combine will be processing them. For this purpose, we are going to build a processing factory on the basis of the combine. Investors have a goal to run the plant at full load to avoid downtime," Popov said.
No trust
The state committee for industry, energy and subsurface use claimed the uranium mine was environmentally friendly. On April 19, the committee published explanation of the situation and stated that the method of Tash Bulak deposit mining was environmentally friendly and no reagents but process water would be used.
"During the development of Tash Bulak deposit, clean sand after secondary cleaning of material would be returned to the deposit, so there won't be tailings dumps at the deposit. All cleaned materials would be returned back, reclaimed, and the top soil would be renewed, perennial grasses would be planted to recover the pastures," as was written in the explanation note. However, neither local residents, nor experts rely on such declarations. Especially given the fact that Kyrgyzstan has 38 tailings dumps, which contain more than 13 million cubic metres of radioactive waste. Their main portion is located in Dzhalal Abad region – in Mailuu Suu and Shekaftar, in Naryn region – in Min Kush, as well as in the southern shore of Issyk Kul – in the village of Kadzhi Sai. All of them are located in mountainous areas, which might have landslides, floods or earthquakes, which can impact the integrity of tailings dumps structure. In 1958, 1965 and 1992, the dams of the tailings dumps in the villages of Mailuu Suu and Ak Tyuz broke and some radioactive wastes were released into the environment. International organisations allocate tens of millions dollars to Kyrgyzstan for the rehabilitation and reclamation of these facilities, but the water erosion or collapse threat remains. According to
Sergei Ivanov
, candidate of historical sciences, the Kyzyl Ompol deposits might be promising in terms of logistics because they are located not far from the road and rail tracks can be used. "However, there's another important and delicate question: who will extract this energy feedstock here and how? Of course, it should be done beyond Lake Issyk Kul because we need to develop our domestic and international tourism. And we also need to carry out mining operations using the best available methods and by the best government-owned corporation, not private companies that always have someone backing them up and that don't care about the environment, people for the sake of their own interests," Ivanov said. According to the soviet
document
, the development of this deposit back then was found economically unviable due to low reserves of uranium. Economist and executive director of Foreign Investors Association,
Iskender Sharsheyev
, said that the Kyzyl Ompol cluster of deposits is not a highly profitable project given the market price of uranium, nearly 25 dollars per ounce. "Uranium mining is profitable, but the world has more promising deposits than ours. It all depends on the profitability of the deposit. If mining is expensive, the profit will amount to nothing. If it's an alluvial mine, it has some potential and even profitability. This is a strategic resource and it's very hazardous. It can be used in peaceful nuclear facilities. But as we know, there were accidents in Fukushima and the United States. After all, it's not a good thing at all," Sharsheyev said. However, experts think that uranium mining, especially in the protected biosphere area of Issyk Kul, will be hazardous. According to ecologist
Aleksandr Sadykov
, development of any deposit will have impact on ground and surface waters. "The people in Balykchy keep asking whether the operations have been completely stopped or the parties wait for their renewal. Once they receive answers, they will stop protesting. Local residents also want to invite independent international experts because they have no trust in the authorities. They have shown full incompetence in these issues by giving the deposit to a questionable company," Sadykov said. Deputies, the government, and the citizens wonder how the company was granted a license for geological exploration and development of uranium deposits at Issyk Kul. President Sooronbai Zheenbekov told about corruption during license granting at the meeting of the Security Council of January 30. According to him, as of January 1, 2019, Kyrgyzstan granted 2,571 licenses for deposit development. "In most cases, national and public interests were not taken into account when mining licenses were granted. Vice versa, interests of few individuals and certain pressure groups have been protected," as the press service of the president reported his words after the
meeting
of January 30. According to the website of the state committee for industry, energy and subsurface use, Kyrgyzstan has granted 20 licenses to uranium survey and prospecting, of which 12 are valid.
Background
---
This article was prepared as part of the Giving Voice, Driving Change – from the Borderland to the Steppes Project implemented with the financial support of the Foreign Ministry of Norway. The opinions expressed in the article do not reflect the position of the editorial or donor.