Receiving asylum for the nationals of Kyrgyzstan is the most common way of legalization in the US, even if nothing actually threatens them back home.
By Timur Toktonaliev
Nargiza is 21, and she is a political refugee. When she had a chance to visit America under the Work and Travel program a few years ago, she spent a lot of her savings to join the program. In a month of her stay, she decided to stay there forever and asked for political asylum.
"It was the easiest way to stay here in America and legalize. There are other ways, yet this was the quickest one," Nargiza, who asked not to be named, said.
"As far as I know, almost all of my acquaintances have asked for political asylum. They don't like to talk about it, but everyone knows about each other," she added.
Video interview (in Russian). Upon request, the face of the interviewee is hidden, her voice is changed.
According to her, after applying for asylum the migrant has a lawful, yet temporary, reason to stay in the country until a decision is made. People who are granted asylum may apply for lawful permanent residence one year after being granted asylum, and for citizenship – five years after permanent residence.
The success of refugee status directly depends on the applicant's story, where he should write why he is frightened to go back to his home country. Often migrants embellish their stories with nonexistent incidents and describe all negative tendencies in the republic that have nothing to do with them. Often, the stories are totally made up.
"There are lawyers that make up the stories, or applicants for political asylum make fake stories themselves. American laws prohibit this, but this is true. Some people even pay to have a good story written for them."
Nargiza was born in Bishkek and lived there happily: she lived with her mother, studied at the Balasagyn National University, worked in the non-governmental sector, and earned enough for her age. She explained her decision to stay by great opportunities for her future she saw in the US.
"Girls have better chances to receive asylum in America than men because there is bride kidnapping in Kyrgyzstan," she shared useful hints. "Girls [indicating bride kidnapping as a reason] are really scared to get back to Kyrgyzstan because of kidnapping and migration officers believe them because they see, hear, read about it on the internet and don't want these girls to have difficult life in Kyrgyzstan."
"But my story was related to the politics, not bride kidnapping. It was 80 per cent true, and 20-25 per cent fake. I had to embellish the story. I had some certificates proving that it really happened in my life," Nargiza said.
Now, according to her, American authorities tend to deny asylum more often since they can see that the situation in the country is relatively stable.
In 2010, according to the U.S. Department of Homeland Security, 58 citizens of Kyrgyzstan received refugee status. One year after the shift in power in April 2010 and ethnic conflict in the south of the country, this figure jumped: in 2011, the status of official refugee was given to 161 people, in 2012 – 152, 2013 – 114, 2014 – 132. Before the 2010 events, this figure never exceeded 35 for five previous years.
The number of Kyrgyz citizens granted asylum status in the USA during 2005-2014 (source: The 2014 Yearbook of Immigration Statistics of the U.S. Department of Homeland Security).   
The number of applicants is unknown. But they exceed the number of successful applicants. There is still no accurate data on the number of migrants in the US – media tell about some 15 thousand, however, it is unknown how many of them reside lawfully, and how many are illegal migrants.
The Work and Travel program is not the only chance to get to the USA. Studies have been held to find out various tricks the Kyrgyz do to receive an American visa, and even WikiLeaks published classified notes of ex-ambassador of US to the Kyrgyz Republic Tatiana Gfoeller dated 2009 with the detailed description of methods applicants use to receive visas.
"NIV fraud primarily consists of fraudulent supporting documents, such as bad letters of invitation, false bank
statements, or fake job letters.  Many applicants open bank accounts a few days before their visa interview and temporarily deposit a large sum of borrowed money," Gfoeller's note to Washington dated October 21, 2009 said.
Also, the American ambassador said they found out that that slots to 'participate' in official delegations have been offered for sale and promised to carefully review all such applications.
Only one research held by Saltanat Libert, native of Kyrgyzstan, professor of Virginia Commonwealth University, is known about the lives of illegal migrants from Kyrgyzstan in the United States.
At the presentation of her research in Bishkek in 2012, she also said that some Kyrgyz migrants arrived to America as members of official delegations.
"There were two types of people in such delegations: some did work in a given ministry, others paid money to get on the list, but actually had nothing to do with the ministry," Saltanat Libert said.
"It should be noted that when an official delegation applies for visas to the US embassy, they are more likely to get them rather than if they applied for travel visas individually. Migrants pay much money to get into such delegations."
Libert noted that such method has been used in sports, too, "some have paid money to get on the list as trainers or assistants [to athletes]."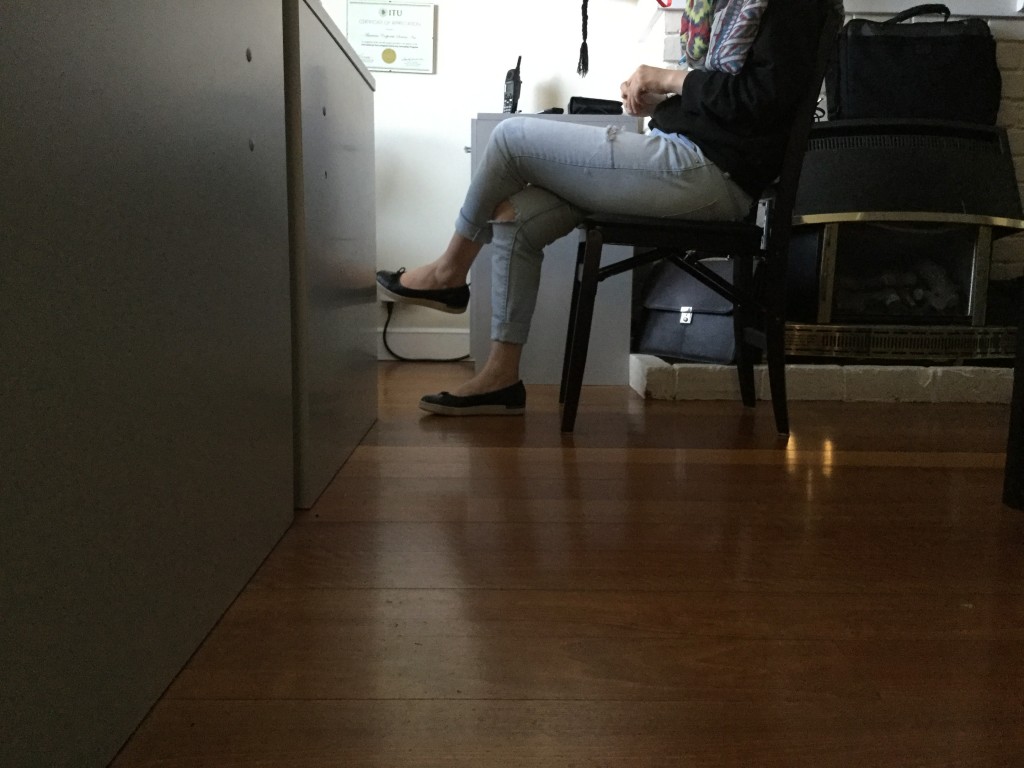 But the Work and Travel program is still the only way for the majority of young migrants to get to the US, so they make every effort to stay there afterwards. Based on this trend, the US Embassy in Bishkek has tightened the application selection process in recent years and denied visas to students more often. But this attempt has brought no tangible results: there are a lot of students who never came back after three months of the program. This is proved by our interviewee Nargiza.
"Some 10 per cent of them did come back to Bishkek, but the majority, who came here with me [under the Work and Travel program], stayed here using the same schemes. The majority of them applied for political asylum," Nargiza said.
Nargiza tells about the asylum process and the life of illegal migrants (in Russian). Her voice was changed at her request.
She said many students were denied visas after her batch; however, their decision to stay had no consequences for them.
"It's still difficult to receive a visa because many people like me come in summer and never come back. According to the contract we signed, we should pay a $3000 fine in case we don't come back. But no one has ever written to me or demanded the fine," she said.
Now she lives on the west coast of the US, works within her major – draws up financial statements in a small financial company. She knows she was lucky to find a job, however it was the result of her attempts. But the majority of 'refugees' or illegal migrants start working in America as unskilled labor force. Nargiza said one must know what he/she wants here and self-develop and invest in oneself in this regard.
"Our illegal migrants say they feel easy here. There are some people who don't care about anything.  The majority of them just come here to earn money and leave," Nargiza said. "The majority have no intention to stay here or go to school to study, to build a career."
The article was produced under the ICFJ's South and Central Asia Digital Media Co-op Program.
Originally the article has been published in Russian: https://cabar.asia/ru/istoriya-kyrgyzskoj-bezhenki-v-ssha/
You may read another story from the autor's "American notes": Tilek Mamutov on Internet Balloons https://cabar.asia/en/tilek-mamutov-on-internet-balloons/