Central Asia Programme Director, Director of IWPR in the Kyrgyz Republic
E-mail: abakhon@iwpr.net
 Abakhon Sultonnazarov is in charge of overall management, strategic planning, financial reporting, project delivery and human resources across the broad Central Asian region. He came to IWPR with 15 years' management experience with the UN and other international organisations in Central Asia, Afghanistan and USA. He has extensive experience of working with international donors.
Nargiza Muratalieva, Editor of analytical website cabar.asia
E-mail: nargiza@iwpr.net
Nargiza Muratalieva  graduated from International Relations department of Kyrgyz Russian Slavic University in 2005. Political scientist, has PhD in political science, has extensive experience in development of fundamental researches and analytical articles. Underwent advanced professional training in Oldenburg University named after Carl von Ossietzky, Germany. She took part in international conferences, seminars and trainings.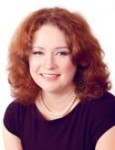 Alexandra Kazakova, Country Director of IWPR in Kazakhstan
E-mail: 
alexandra@iwpr.net
Alexandra Kazakova has 13 years' management experience in international and national development programmes focusing on civil-society capacity building and advocacy. Her experience has given her an extensive knowledge of social, economic and political affairs across Central Asia, and a record of promoting partnerships between state, non-government and international actors, and of developing and overseeing effective advocacy and social research work.
Almazkan Akmatova, Financial Director of IWPR office in Kyrgyzstan
E-mail: almazkana@iwpr.net
Almazkan Akmatova graduated from Business and Managements International School of Government Management Academy under the President of KR. She has fifteen-year experience in in the field of economy and the finance. From 1998 to 2006 worked as economist in the local company producing national drinks "Shoro". Then worked as a leading expert of the financial consulting company "Trust".  From 2007 worked as a financial director in the IWPR Representative office in KR.
Meerim Shamudinova, Program manager of IWPR office in Kyrgyzstan
E-mail: meerim@iwpr.net
Meerim Shamudinova has long-term experience in local civil society and international organizations. She worked at GTZ, UNDP and UNV project in Kyrgyzstan. From 2007 to 2014 worked at local think tank center Institute for Public Policy, from 2009 as Program Coordinator. She is co-author of several training programs on effective communications, peaceful methods of conflict mitigation, also editor of the manual for teachers of secondary schools on tolerance promotion among youth.
Timur Toktonaliev, Editor of IWPR office in Kyrgyzstan
E-mail: timur@iwpr.net
Timur Toktonaliev has experience in local and international media. He started his career in Kloop.kg news edition as a reporter and parliament correspondent. Later he became a radio journalist and worked at Kyrgyz and Russian Services of "Radio Free Europe/Radio Liberty." In addition, he was engaged in new media filed: Timur was an author of the Kyrgyz Parliament blog; cooperated with Internews Network in Kyrgyzstan as trainer and web-editor; was a web-moderator of TV debates during the Presidential elections in 2011, and Parliamentary election in 2010.
Before becoming the Editor of IWPR Representative Office in Kyrgyzstan, Timur has been cooperating with IWPR for 5 years as a freelance journalist. Timur Toktonaliev specializes in covering political, conflict, interethnic, religious, human rights and social issues.
Meerim Asanaly, Radio Editor of IWPR office in Kyrgyzstan
E-mail: m.asanaly@gmail.com
Meerim Asanaly is the editor of the IWPR of the radio project producing analytical radio programs in the field of human rights. Previously, she worked as chief of the international department of the Public TV channel of the country. Over the entire period of shis professional activities working with text, audio, video and documentary films, developed a big television projects, led the evening news live on the government channels. It has the practice of working in different areas of the media. She has experience in coaching for working with new media. She graduated Kyrgyz-Turkish "Manas" University  Faculty of Communication, Department of TV, radio and cinema.
Aigerim Usonova, Project Coordinator of IWPR office in Kyrgyzstan
E-mail: aigerim@iwpr.net
Aigerim Usonova graduated from International Relations department of Kyrgyz National University. She has experience with local civil society organizations. In 2013 Aigerim started her career at Institute for Public Policy (IPP). From 2014 – 2015 worked at human rights defending organizations "Child's rights protection league".
Lola Olimova, Editor of IWPR  office in Tajikistan
E-mail: 
lolak@iwpr.net
Lola Olimova (Khalikjanova) is a professional journalist. Before joining IWPR in 2006, she worked as deputy editor-in-chief of the social and political weekly 'Business & Politics', and simultaneously headed the international department at the Russian-Tajik (Slavonic) University. She has also worked as a presenter on Tajik national TV and as editor-in-chief of the Russian service of the state news agency Khovar.
Gulafshon Sokieva, Development Coordinator of IWPR office in Tajikistan
E-mail: gulafshon@iwpr.net
Gulafshon Sokieva  graduated from the journalism faculty of the Tajik State National University (TSNU) in 2007. In 2003 started her career as a reporter for newspaper "Ruzinav" (New day). Winner of "Best Journalist – investigator of the Year" in 2014. Had been working in IWPR since 2013.