Experts
Kodir Kuliev
Human Rights and Anti-Corruption Specialist (Tashkent). Kodir Kuliev is an economist, national consultant on the EU Program, and the only specialist from Uzbekistan at the UN Anti-Corruption Academy to discuss how corruption levels and education are related.
Raufkhon Salakhodjaev
Raufkhon Salakhodjaev was born in the city of Kasansay in 1987. He graduated from the Tashkent Financial Institute. Scholarship holder Edmund S. Maski (Edmund Muskie), later studied at Binghamton University and did an internship at Cornell University (USA). He conducts research in institutions, development, human capital and well-being, both in Eurasia and around the world, the author of more than 20 peer-reviewed journal articles in leading journals in the social sciences. Associate Professor at Westminster International University in Tashkent and advisor to the Government of Uzbekistan. Conducts advanced theoretical and quantitative research on economic, socio-economic and institutional issues relating to countries in the regions of Europe and Asia.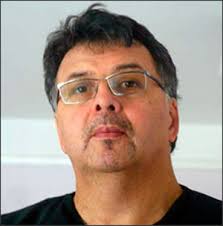 Alisher Ilhamov
Alisher Ilhamov is a research fellow at the Center for Contemporary Central Asia and the Caucasus at the School of Oriental and African Studies of the University of London and a member of the International Council of the peer-reviewed academic journal Central Asian Survey. He is the author of more than 70 publications.
Dilmurad Yusupov
A member of the School of Analytics cabar.asia (Tashkent). He is a doctoral student at the Institute for Development Studies (IDS), University of Sussex (UK) and is currently conducting research in the areas of social protection for vulnerable populations, disability issues and inclusive development. He has a master's degree in economics from Waseda University (Japan) with a specialization in development economics and a bachelor's degree in economics with knowledge of foreign languages ​​from the Moscow State Institute of International Relations (MGIMO University).
Parviz Mullodzhanov
Ph.D. political scientist, orientalist and independent researcher from Tajikistan.
Nuriddin Kurshiboev
Chairman of the National Association of Independent Media in Tajikistan.
Zafar Abdullaev
Social Media Producer, Journalist - RFE / RL - Radio Ozodi. The coverage area is Tajikistan (+ Russia as a recipient country of Tajik labor migration), advocacy and media support. From 1993 to 1998 he studied at the Tajik Institute of Entrepreneurship and Service, specializing in business economics. From 2019 to this day, he studies at Leiden University, specializing in terrorism and counter-terrorism: a comparison of theory and practice.
Farrukh Salimov
Lives in Dushanbe, Tajikistan. He works at the Tajik National University, head of the department - diplomacy and foreign policy, Ph.D. Research interests: Central Asia Region, regional and international security, foreign policy and diplomacy, history of international relations, history of foreign policy of Central Asian states, geopolitical interests of great powers in Central Asia, politics of great powers in Central Asia. He defended his thesis on "Regional stability in the context of the Central Asian strategy of Russia and China (2001-2014)".
Rustam Gulov
The author and administrator of the site alifbo.com, a blogger, media trainer and consultant, an expert on new media, co-founder of Tajikistan's first fact-platform platform Factcheck.tj and blog platform Blogiston.tj. In his free time he reads, leads a channel on Telegram and creates sites
Guldastasho Alibakhshov
Researcher at the Center for Sociological Research "Mirror", a member of the School of Analytics CABAR.asia (Dushanbe). After receiving a bachelor's degree in journalism in 2013, he did his Master degree in economics. From 2014 to 2016 he worked as a marketing specialist in the banking sector and in the field of medical insurance. He currently works as a junior analyst at the Zerkalo marketing and sociological research center.