Experts / Uzbekistan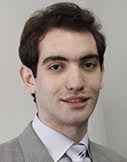 Yuri Sarukhanyan
Specialist in international relations, author of articles on the CABAR.asia Institute for War and Peace Reporting project. Member of the School of analytics Cabar.asia (Tashkent).
Yuliy Yusupov
Director of Center for Economic Development. He has extensive experience in research and consulting in Central Asian countries in two areas: a) research and advice in the field of economic development, business development and economic policy (in a wide range of areas), b) marketing research and advice (in a wide range of markets). It is hired to carry out work by various international organizations: UNDP, EBRD, IFC, World Bank, USAID, GIZ, JICA, OSCE, UNICEF, IFAD, UNESCO and others. Author of many textbooks and monographs, more than 20 published analytical reports and more than 100 articles.
Nazima Davletova
Senior expert on gender policy (Agency of Information and Mass Communications), lecturer at the University of World Economy and Diplomacy (UWED). Expert and Director of the Negotiation Laboratory, (UWED). Recently completed a research project on women's empowerment in Uzbekistan and traditionalism at George Washington University, USA. She received a master's degree from Tsukuba University, Japan. The final thesis is called "The discourse of Uzbekistan's foreign policy: strategic partnership without strategic partners". For several years she worked in think tanks for international relations, and then worked in media relations. She published several political notes on Russian politics in Central Asia and the media in Uzbekistan.
Alisher Taksanov
Alisher Taksanov was born in 1966 in Tashkent. Economist, historian, journalist.
Darina Solod
Co-owner and Chief Editor of an independent publication from Uzbekistan, Hook.report. Belly and works in Uzbekistan, experience in journalism - 9 years, created and managed three media in Uzbekistan. She studies and works with current trends in the field of media. She attended the programs of the Prague Civil Society Center, Cabar (IWPR), Thomson Reuters Foundation. She is engaged in media development in her country, acts as a consultant on journalism and media in Uzbekistan.
Bakhtiyer Ergashev
Bakhtiyer Ergashev - Deputy Director for Geoeconomics and Geoculture of Central / Central Asia, Center for Traditional Cultures (Tashkent). In the context of deep geopolitical and geoeconomic transformation, shifts in the global balance of power, changes in the formats of existing and emerging alliances and blocs in small and medium-sized countries a kind of "window of opportunity" for a more active foreign policy, primarily at the regional level.
Galiya Ibragimova
She is a journalist, candidate of political sciences. She defended her thesis at the University of World Economy and Diplomacy, specializing in "political problems of international problems and global development". Master in international journalism, faculty of international relations UMED. In 2008-2009, she took an intensive MBA program at the Uzbek-Japanese Center for Human Resource Development with an international degree in Project Management Professional (PMP). Participated in numerous international conferences on regional security in Central Asia. Alumni of an International Summer School on Global Security 2008. Research interests: regional security in Central Asia, information security, the influence of the information space on the formation of a new world order.
Sanzhar Saidov
Political scientist and analyst. He studied at the National University of Uzbekistan, Faculty of Philosophy, in the direction of Political Science, in Tashkent, Uzbekistan. Bachelor of History, Specialty: Historian at Urgench State University. He received a Master degree in Political Science. Researcher of the project to study the activities of political parties and the problems of increasing the political activity of citizens. Assistant of the department for increasing the political activity of youth. From July 2011 to the present, analyst.
Guli Yuldasheva
Doctor of Political Science. In the period from 1996 to 2003. She worked in the department of geopolitical research as a leading researcher at the Institute of Strategic and Interregional Studies under the President of the Republic of Uzbekistan. Since 2003 He works at the Department of World Politics at the Tashkent State Institute of Oriental Studies. She completed a scientific internship at the Center for Interdisciplinary Studies of the University of Tohoku, Sendai. In in 2009-2010 participated as a national expert of UNDP in Tashkent in the preparation of the political part for Uzbekistan of the regional report on humanitarian development under the auspices of UNDP, Bratislava "Towards socially involved growth and humanitarian development in the region of Eastern Europe and the CIS."
Kodir Kuliev
Human Rights and Anti-Corruption Specialist (Tashkent). Kodir Kuliev is an economist, national consultant on the EU Program, and the only specialist from Uzbekistan at the UN Anti-Corruption Academy to discuss how corruption levels and education are related.