After billion-dollar investments the capital of Kazakhstan, Nur-Sultan (formerly Astana), has rapidly turned into a modern developing city. For 21 years of existence, it has changed beyond recognition. In chase of improvement of the capital, it's outskirts remain neglected.
---
Follow us on LinkedIn
---
The village of Prigorodny, the forgotten outskirts of the capital, is located just 10 km away. The main issue here is the lack of a policlinic.
Local residents dream of the blessings of civilisation. Hundreds of people take water from a water standpipe and wake up at 6 am to join the queue for water. On weekends, it can take up to 3-4 hours.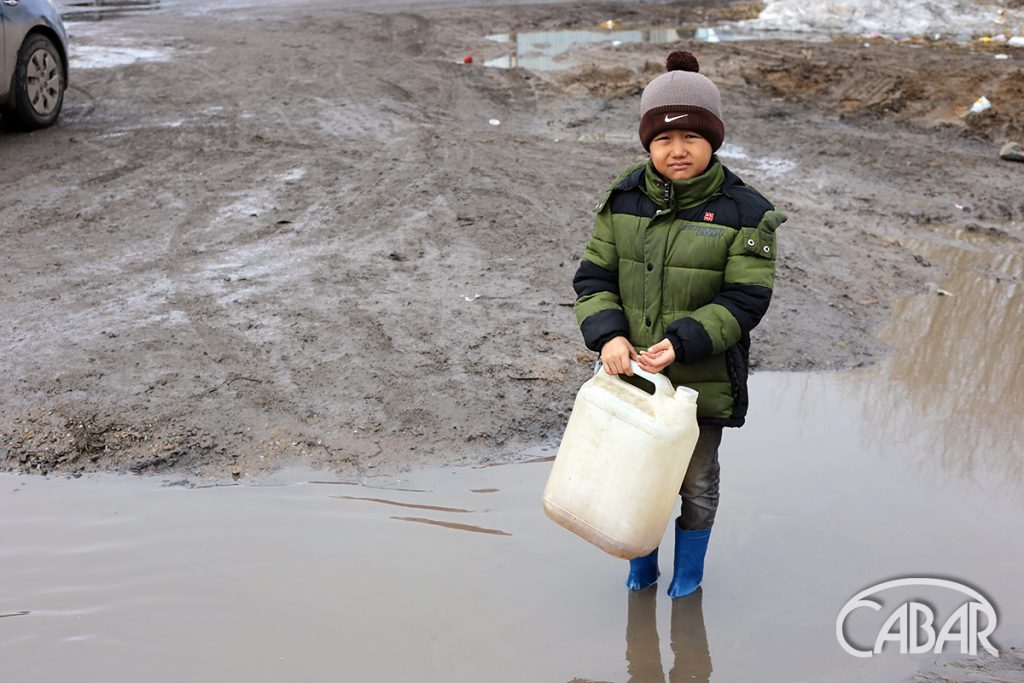 The childhood of eight-year-old Zhomart is passing in a queue for water. He has no time to play because his grandmother who is not able to carry water waits for him at home.
Yury Nazharov, a resident of Prigorodny village, "We used to have seven standpipes before, and now there's only one and water there is salty. Houses have no water supply. In winter, the standpipe freezes and it gets even worse. When it's 30 degrees below zero, it's impossible to stand in a queue. We have written requests, but to no avail."
There is no road here. Even the ambulance doesn't take patients and medical workers ask patients to apply to hospitals on their own.
Nurdaulet Abdukarimov: "I am a dental student and have a part-time job in a shopping mall in the capital in my spare time. Every day is a struggle, my footwear cannot last longer than one season. What I earn is enough to pay for a pair of boots. It's very difficult in spring and autumn. I've been living here for ten years and haven't seen any changes."
Local children see children's playgrounds only when they visit their relatives in the city, here they play around piles of rubbish. One would think it's an elite place near the capital. However, the village turns into an illegal dump and looks absolutely abandoned.
There are no buses here, while it's 1.5 km to school. School students still have no school bus, so local residents take their children to school on their own vehicles. Those who have no cars walk their children to school on a trail. During rainy seasons, roads become a mess and there have been cases when children come to school barefoot.
Yadviga Sosnovskaya – a retired flight attendant. She has lived in this village for 47 years.
"In the past, people working in aviation and geology lived here. Now people have cars and have tried to build the road by own forces, but we have run out of money."
Nur-Sultan has been the capital of Kazakhstan for 22 years, and for this period many illegal and scheduled settlements have been added to it. The village of Karaoktel is 20 kilometres away from the capital.
It is divided into two parts, and only one of them belongs to the capital. It has schools, a kindergarten, a hospital, and even a new stadium.
A bus trip to the city takes 15-20 minutes, and a car trip takes 10 minutes. The main problem is roads. When it's dry, it's dusty; when it's raining, it's a muddy mess. Therefore, taxi drivers are unwilling to take passengers here.
Almost 20 and a half thousand people live here. Many of them work in the capital and have farms. There are many pensioners among locals.
In the so-called near-capital area, there are a lot of problems that require more attention of the local authorities.
Gulim Rakhmetova: "We rent temporary premises here, it's the cheapest housing in the city. My husband works in the capital. We have nine children, houses here have no indoor sanitation, and it's very humid in winter."
There's only one beauty salon in the village. Bakyt Serikova is a hairdresser. She has lived here for 12 years. She would love to move, but she won't be able to sell a house, and leasing it out is unprofitable.
This is the new residential area Zhagalau in the outskirts of Nur-Sultan. It is rapidly growing; local akimat solves general improvement and infrastructure issues and other problems quickly and efficiently.
Pensioner Zhaksylyk Bekzhanov has bought a two-room apartment here for 14 million tenges (36.9 thousand dollars):
"The area is very good. We have a common area, stores, a playground. The beach is under construction. The only thing we miss is a parking lot."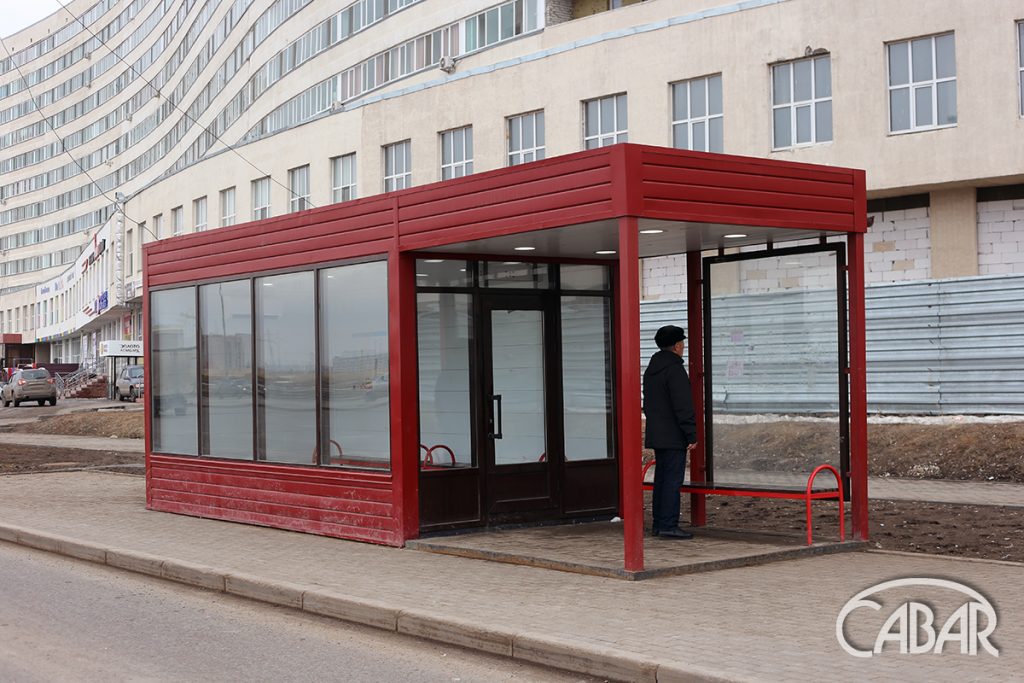 Buses travel on schedule here. One heated bus stop equipped with the information system and Wi-Fi costs nearly 10 million tenges (26.3 thousand dollars).
This is a cottage settlement, Family Village, will all amenities and communications, with its own maintenance department, security and video surveillance. Local residents have other problems.
"Heating costs a lot because we have an independent boiler house. We pay 120 dollars for heating. In spring, parking lot gets flooded," Gulzhamal Umarova said.
In early March, Kazakh Prime Minister Askar Mamin inspected the outskirts of the city, reviewed the progress of works and gave instructions to akims. However, it's unknown how and when the issues will be solved.
---
This article was prepared as part of the Giving Voice, Driving Change – from the Borderland to the Steppes Project implemented with the financial support of the Foreign Ministry of Norway. The opinions expressed in the article do not reflect the position of the editorial or donor.