Every year 26 cattle theft cases happen in the country and only half of them, at best, are being returned to the owners.
---
Follow us on LinkedIn
---
According to the interior ministry, in 2015-2017 over 65 thousand head were stolen in Kazakhstan. Only 30 thousand were returned to the owners.
In January 2019, the residents of the three villages in Almaty region took out to streets to protest against cattle thieves and slow police actions.
"All precinct inspectors live in the regional centre, and visit their precincts for a short time only. Therefore, villagers cannot reach them at any time," Serik Aituganov, a resident of Yenbek village, said.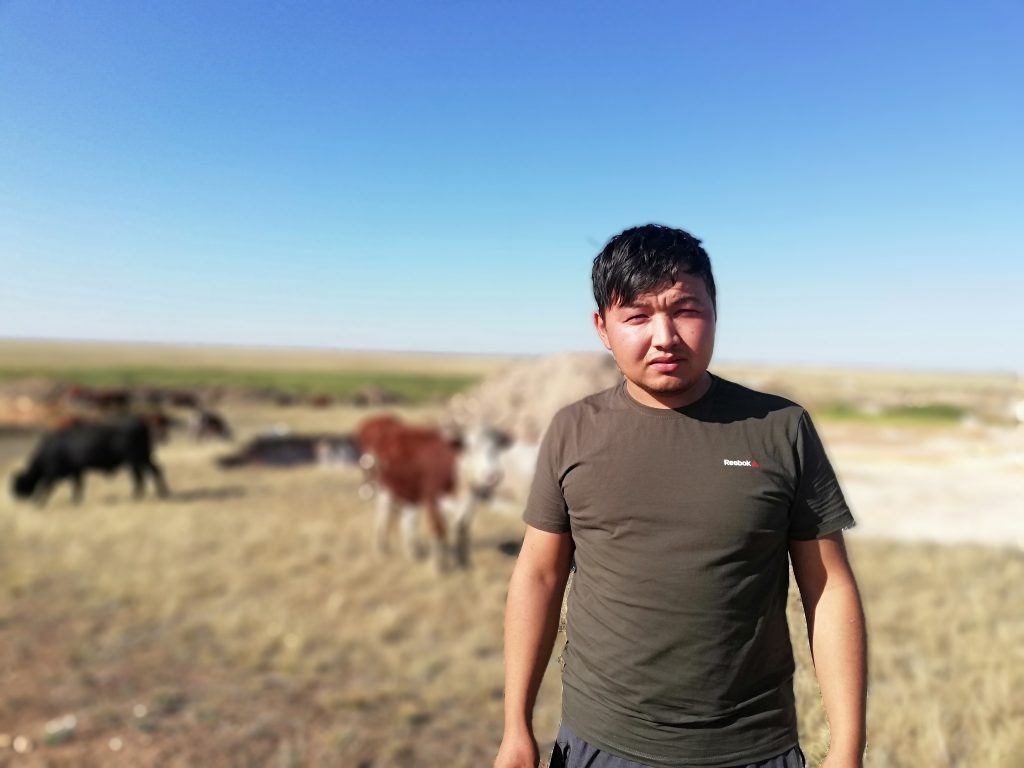 Arman Botanov is a resident of the village of Koyandy, located near Nur-Sultan. He graduated from the agricultural university in the capital and got back to his native village and started stock-raising. This has been the only source of his income in the last three years.
Last year, three cows were stolen from him, which he was preparing for sogym (meat procurement for winter – editor's note) for his family and relatives.
"Back in autumn last year, 10 sheep and a bull from the barn were stolen. The precinct inspector does nothing and we are scared to ranch the cattle. My acquaintance's cattle that cost 6 million tenge (15.5 thousand dollars) were stolen from the pasture, the entire flock. They [cattle thieves] could do it only on a truck. A gang of cattle thieves commit thefts every week," Botanov said.
The General Prosecutor's office reported that the three-year analysis showed that 72 per cent of cattle theft cases happen in the places of unsupervised cattle grazing. In most cases, owners find out about the loss a week after the theft, when no traces can be found. It's too difficult to find out the place of sale of the stolen cattle as there are too many meat sale points in the country.
According to the resident of Nur-Sultan, Gulmira Rustemkyzy, the meat of stolen cattle is being sold under the counter, and no one checks the meat for any diseases.
"Recently my friends contacted me and offered meat at a good price. I raised doubts immediately. Health inspectors may not check workshops under the law because businesses are under protection. Therefore, the number of cattle theft cases increases. However, there are many diseases in this regard," Rustemkyzy said.
Zhetikey Zhalel is 87 years old. She lives in the village of Bigash, Almaty region, and one month ago a cow, which was her only source of income, was stolen from her.
"It's easier to find a murderer than a cow thief in our village. I am not expecting the thief would be found. I visited a fortune teller and she told me the cow was stolen by my relative. I cannot visit my relatives for no reason. The cow was the only source of income in my family because my granddaughter, who is a first-year student, receives my pension. I think my Maya was sold for slaughter a long time ago, and the money they received were spent," Zhalel complained.
Citizens and farmers are discontent with the ineffective measures taken by law enforcement and other state bodies to prevent cattle theft. According to the agricultural affairs committee, the situation in border areas remains very difficult because herds of cattle are being driven to neighbouring countries.
Increasing punishment
Farmers demand the increase of punishment. For example, Uzbekistan provides for up to 8 years in prison for the repeated case of cattle theft, and remote Argentina provides for 6-8 years of prison. Now Kazakhstan punishes cattle theft by conditional term of one year or a fine up to 500 thousand tenge (1,288 dollars). However, according to the Ministry of Agriculture, one horse costs about 600 thousand tenge (1,548 dollars).
According to statistics, 25 per cent of criminal cases are dropped due to reconciliation of parties and only 14 per cent of cases are referred to court. And 43.3 per cent of those detained for cattle theft had committed this crime before.
Back in July, the president of Kazakhstan Kassym-Zhomart Tokayev indicated the need to increase punishment for cattle theft. Now the lower house of parliament considers the relevant draft law.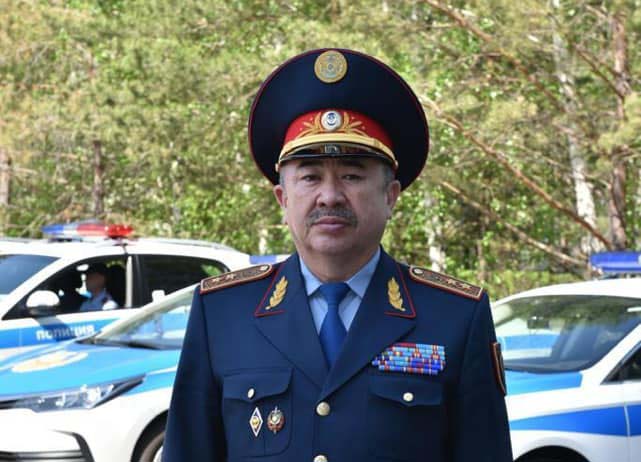 According to interior minister Yerlan Turgumbaev, currently theft of cattle is considered just like any other kind of theft according to article 175 of the Criminal Code of the Republic of Kazakhstan. Now they suggest to consider this type of crime under a separate article and make it a grievous crime.
"A separate article will appear in the criminal law providing for liability for cattle theft – article 181-1 "Theft of cattle". Theft of cattle from "the premises", i.e. from farmyards and outbuildings, will be considered a grievous crime," Turgumbaev said.
Thus, if the amendments come into force, reconciliation of parties would be impossible just like a conditional term. Most probably, the terms of imprisonment and the amount of fine will be increased; however, the exact figures are unknown.
Whose cow?
However, the increased punishment is not enough. According to the interior ministry, owners of cattle should be bound to make cattle passports and identification tags for their own cattle. They should be checked for availability on transported cattle en route, while akimats should arrange temporary storage points for the cattle until their ownership is verified.
According to the agency, in some regions the cattle are registered formally, without household checks. Therefore, there are discrepancies between the number of cattle registered with akims of rural districts and the actual number of cattle.
About five years ago, the police initiated cattle tagging. At first, it was a paid service and farmers refused from it, and then the tags were distributed free of charge.
"Starting this year, local executive bodies received 9,858,203 ear tags for cattle identification. Akimats are responsible for them," said Saparkhan Omarov, minister of agriculture of the Republic of Kazakhstan.
Akimats, in turn, say ear tags are not enough, and farmers do not want to purchase them on their own.
In addition to amendments to the criminal code, they also suggest to develop the rules of cattle grazing, and together with akimats to elaborate on creation of fixed veterinary posts. Moreover, identification work is going to be strengthened – i.e. the cattle registration system will be entered into a special database together with information on sex, breed, colour, age, owner, etc. Every animal will have an identification number and a cattle passport.
According to the ministry of agriculture, the database of identified cattle contains over 8 million head of bovine animals, 22 million head of small cattle, almost 762 thousand head of pigs, 2.6 million horses, and almost 218 thousand camels. However, this is only a small part of the cattle of Kazakhstan. Over 70 per cent of the cattle are not registered.
---
This article was prepared as part of the Giving Voice, Driving Change – from the Borderland to the Steppes Project implemented with the financial support of the Foreign Ministry of Norway. The opinions expressed in the article do not reflect the position of the editorial or donor.