Four marathons, 12 winners in three countries. 36 people wanted to win the main prize – a one-week training in the United Kingdom
Online marathons of CABAR.asia media school were held in the three Central Asian countries – Kazakhstan, Kyrgyzstan and Tajikistan from December 23 to January 28. The main objective was to develop quality and modern content in social media, as well as find young and talented bloggers.
Participants were given various topics to write their posts on such as visual storytelling, threats of disinformation and ways to counter it, women's image in the media, etc., for four weeks. According to content creators in social media, coverage of various issues draws public attention to such issues and contributes to their solution.
"I felt I could do it professionally"
"It must have been a sort of challenge, to some extent, to generate creative ideas, creative content, create stories. But you did it. Good for you!" said Michael Cockle, Her Majesty's Deputy Head of Mission to Tajikistan, at the winners awarding ceremony at Dushanbe.
According to participant Tamanno Sharipova, the marathon was "really useful" because of interesting or even "provocative" topics.
"It has drawn attention to the issues I've never thought about before," Sharipova said.
"It's been very interesting. My life used to be boring and routine, and then comes the marathon. It cheered me up," Lola Karaeva, one of the marathon participants, said.
Kamola Safarbekova got back to her hobby – photography – during the marathon.
"I understood I liked it and I must do it. Now I believe I can do it professionally, not as a hobby."
One of the topics during the marathon was gender-based violence. Break The Silence Project authors, Manizha Babakulova and Nasiba Karimova, as invited guests, told about drawing public attention to the issue of domestic violence through art.
Participant Saodat Usmanova said she held a poll among her friends:
"Almost everyone said that gender-based violence exists. However, I was glad to hear that some of my friends didn't face this problem. It cheers me up."
According to participants of the marathon, bloggers and other content creators in social media draw public attention to some issues when they cover them and encourage their solution.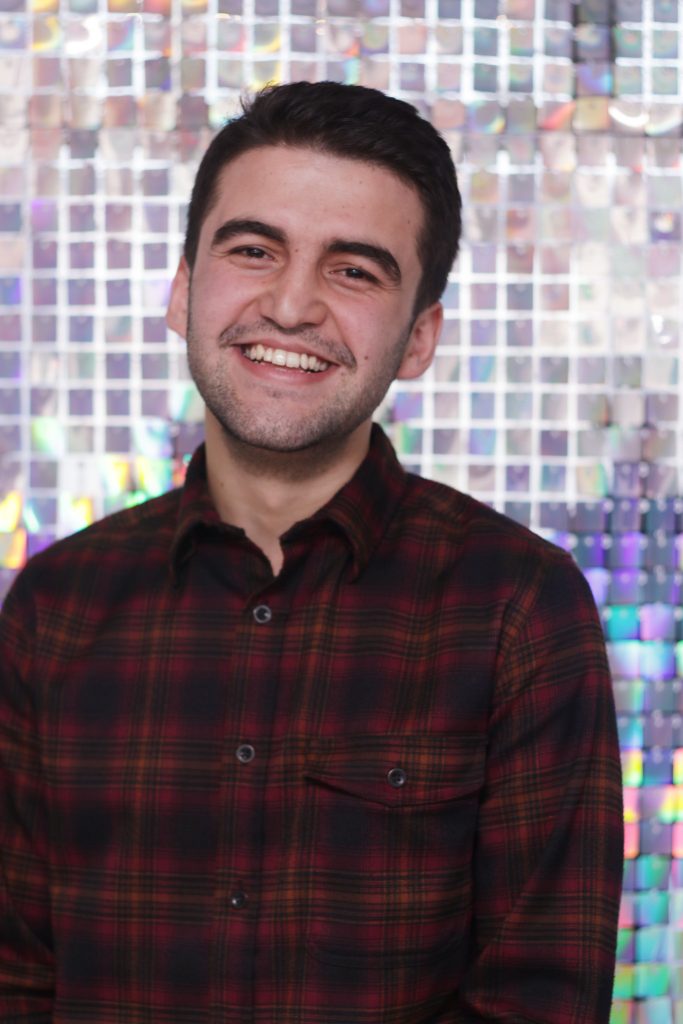 The main winner of marathon in Tajikistan, who will go to London for a training, is blogger Khadyatullo Azimzoda.
"I think that the second marathon has made me prove myself. I started to write and create more. People seem to like it. It's been a great experience," Khadyatullo Azimzoda said to CABAR.asia.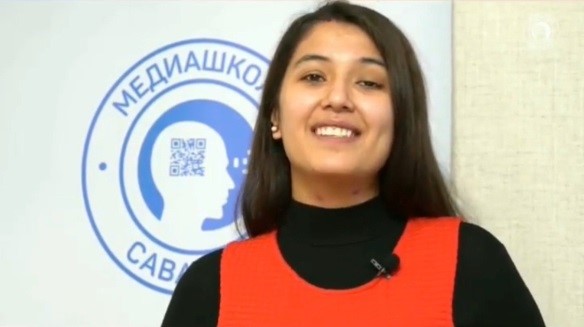 As the marathon organisers and the British Embassy were impressed by all participants, they decided to choose one more lucky winner – Farangis Davronova.
"It's a new impetus to write more, write often, write more awesome things! I expect to gain necessary skills to raise publicly important issues in future," Davronova said.
"Explain complex stuff in simple words"
The winners award ceremony in Bishkek started with the master class by blogger Meerim Osmonova. She shared her advices on how to run an account in social media and the importance of personal branding for bloggers.
"To create a strong and effective personal brand, you should use it in every communication.
Your social media, website, business card and presentations should be based on a single visual identity," Meerim shared her advice during her speech.
Many marathon participants said they didn't expect such attention to their posts and were glad to share their opinion about important topics.
"My words do not cure diseases. They don't build houses or new lives. They are just there. But they are meant for something, aren't they? I guess there's at least one person who would feel better after my words, stories and such fairy tales. And participation in this marathon of stories proved that silence is not golden," shared Dilde Boronbaeva on her account.
"I was writing long posts on the most difficult topic – disinformation and ways to counter it for five days. I chose Instagram and prepared my texts and chose photos very carefully. My topic was fake news that surround us every day. As a journalist, I felt it important to tell how to identify fake news, how to filter information and how to share only reliable news," Aidai Chekirova shared.
"Thanks to social media, everybody is a journalist and editor, so it's important to understand the level of responsibility when creating some content. I hope the content you have created has raised awareness of your friends and followers on such critical topics as gender-based violence, human rights, freedom of speech, and media literacy," said Her Majesty's Ambassador to Kyrgyzstan Charles Garrett at the award ceremony.
Activist and blogger Zarina Sadygalieva became the winner in Kyrgyzstan for creating video posts and recording a rap during the marathon. She told she was very concerned with the topic of countering disinformation and fake news on the internet and received feedback from her friends.
"I was so increasingly creative and I saw I could do it. I liked so much to create something new, something funny to explain complex stuff in simple words," Sadygalieva said.
Due to a lot of active and ambitious bloggers, it was decided to send one more lucky participant, Ismail Karypov, to London for training.
"Thank you for choosing me, thank you for participation. When I took part, I had a lot of positive, as well as negative things. But I took part for myself, to make myself more disciplined and to improve my pace. My experience was great. My hands are shaking now. Thank you so much," Karypov said in his speech.
"Challenges for self-discipline"
In Almaty, journalist and blogger Assem Zhapisheva opened the ceremony. She held a master class on personal branding for bloggers and journalists.
Participants shared their experiences and emotions after the marathons, and also discussed the personal brand topic. Many of them agreed that such forums let many people's voices be heard. "The marathons I decided to take this year are a challenge for my self-discipline. Moreover, they were useful in helping me express myself," Aigerim Seitenova said.
Sania Sarsembek said the topic of the fourth marathon – women's image in the media – was very difficult for her. It was very hard for her as a process engineer to write posts about gender inequality.
"Every time I tried to write fairly, meaningfully and knowingly about the things that people keep silent about. Where there's a will there's a way to convey your words," Sania added.
Her Majesty's Deputy Head of Mission to Kazakhstan Jonathan Layfield opened the award ceremony.
"Because information can be spread and consumed much faster and more easily today through diverse Internet channels and formats, it is important that you can identify and challenge fake news, disinformation and misinformation. It is also important that you provide socially responsible and quality content to your followers," said the Deputy Head.
Dastan Akkozha writing his posts in two languages – Russian and Kazakh – became the winner in Kazakhstan. The second prize winner became Zulfia Raissova, who had already some experience in covering women's rights by the time of the marathon. The winners were awarded prizes, certificates and the main prize – training in London.
Dastan Akkozha shared he never thought of Instagram as a tool of changing the conscience of his followers, but after the marathon he understood the opportunities of his platform.
"Many people said thank you for what you cover, what you discuss and how you discuss the topics. Unfortunately, the gender topic and rural regions' stories do not have their voice yet," Dastan said.
"I am so glad to have this opporutnity. It was a really cool marathon that made me write and share my opinion with no restrictions. I had a chance to declare my opinion and to state I am an author and journalist to my audience," Zulfia Raissova said enthusiastically.
This project was implemented by the Institute for War and Peace Reporting (IWPR) with financial assistance from the UK Government. The views expressed during project activities and / or in project publications do not reflect the official views of the UK Government and IWPR.