Staff
Sherzod Mirakilov
Finance Manager IWPR office in Tajikistan
smirakilov@iwpr.net
Sherzod Mirakilov has graduated with the MA degree from the Tajik Finance-Economic University.  He has 4 years of experience in finance and accounting, including his work experience at the international companies such as the French oil company "Total", the Chinese construction company "Xinjiang Gochin", "Waikiki Retail LLC", "Grid Solyushins SAS" CASA project -1000. He participated in the implementation of projects to automate accounting in a number of state enterprises of the Republic of Tajikistan.
Marat Mamadshoev
Chief editor, IWPR office in Tajikistan
marat@iwpr.net
Marat Mamadshoev works in a field of journalism since 1998. He worked as a correspondent and editor in Asia-Plus newspaper, editor of Internews Tajikistan website, editor of Information Agency "Ozodagon". Marat has experience of cooperating with international news agencies. He is a high-profile mentor and trainer on the standards for content quality and ethical norms in journalism. He is a winner of O. Latifi award for the professional journalism. Marat has been working at IWPR since 2019.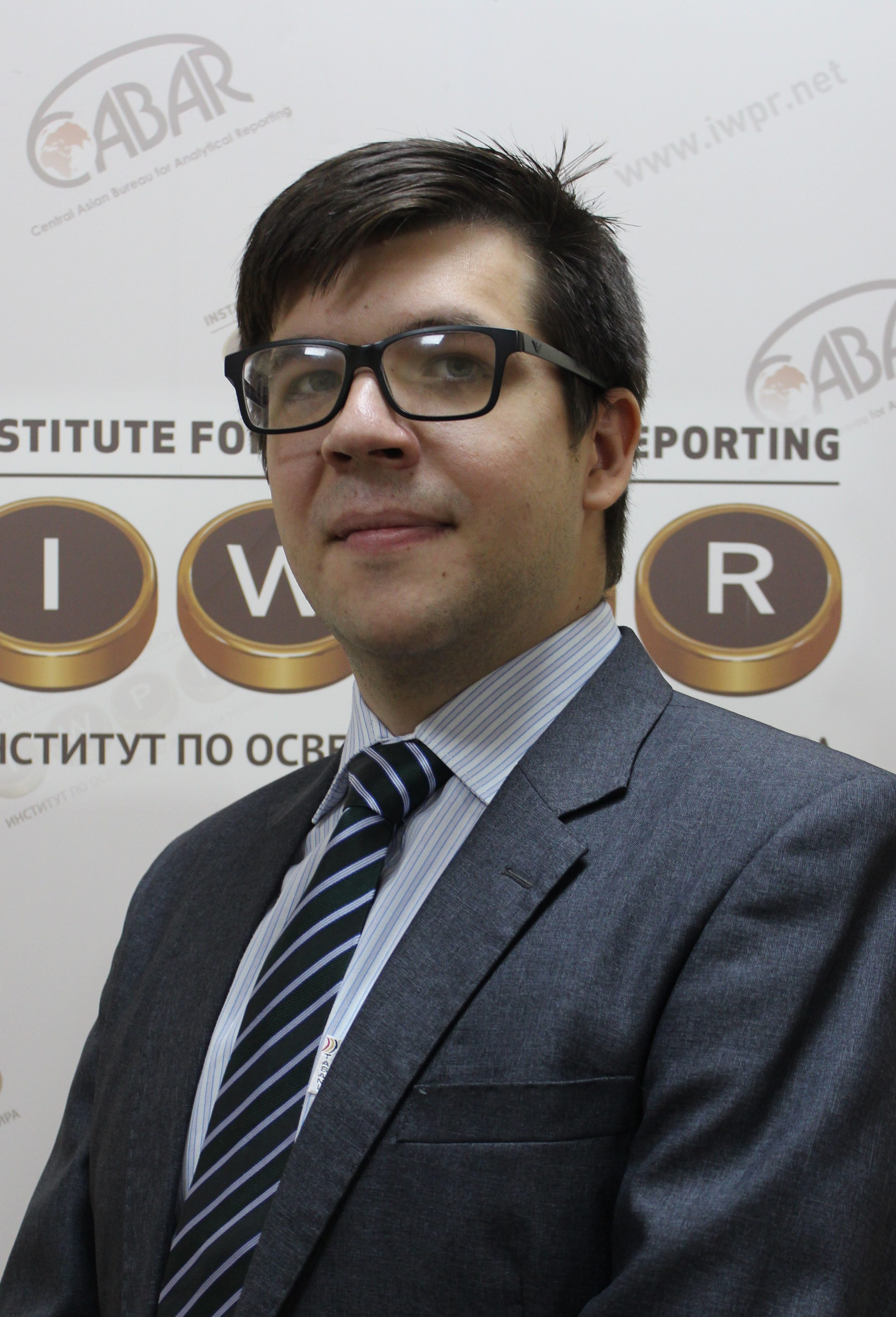 Dmitry Zavialov
Program Coordinator of IWPR office in Tajikistan
dmitry@iwpr.net
Dmitry Zavialov graduated from the Moscow State University with a degree of Specialist in International Relations in 2015. He then continued to study abroad at the University of Padua as an Erasmus Mundus student, where he obtained MA degree in Human Rights and Multi-level Governance in 2018. While at MSU and the University of Padua, he interned at governmental and non-governmental local and international organizations, including IWPR Tajikistan, Ministry of Foreign Affairs of Tajikistan and Danish Institute for Human Rights.